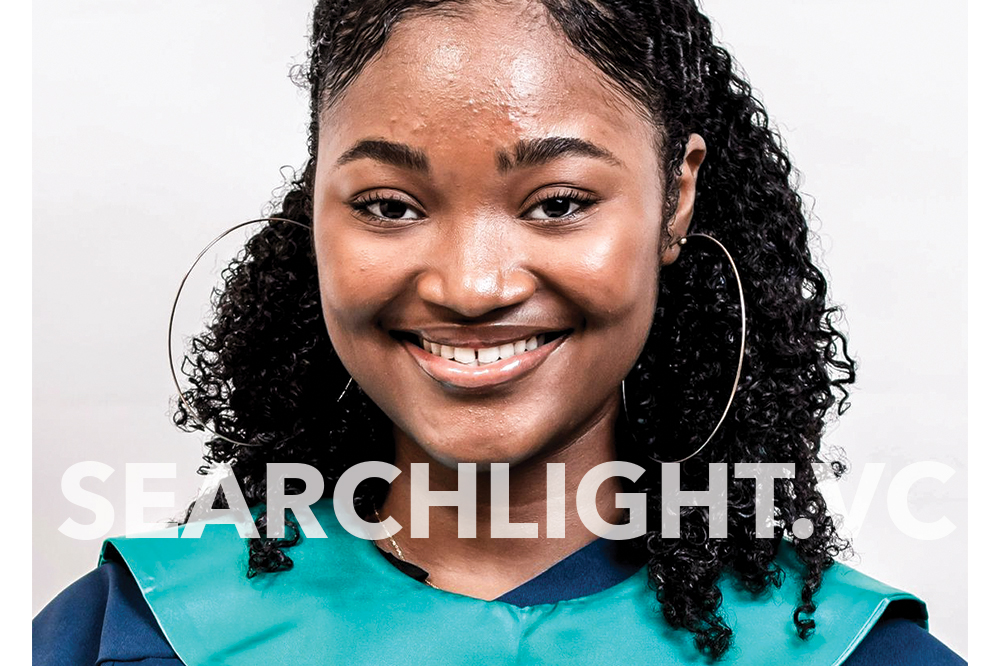 Compete with yourself not others – Warrican
Shoné Warrican's prayers were answered when she was named as one of the seven national scholars for 2021.
The 18-year-old Yambou resident was fighting off sleepiness when her aunt called to congratulate her about being named a scholar which shocked her since she hadn't heard the news as yet. After an explanation from her aunt, her sleepiness was replaced by joy.
She remembered calling her mother, Petra Ballantyne, to tell her, and that her mother cried tears of happiness.
"I was elated because I was praying to get a scholarship to go off to study. I was feeling all sorts of nerves," the holder of the Isabella Ferdinand-Samuel award commented to SEARCHLIGHT yesterday, January 6.
She explained that while she knew her parents would be able to get a loan for her University studies, "the thought of coming back to work to pay off a student debt… was not encouraging."
She also said that she was thinking of her parents, "making them proud, their first daughter, first child gaining a national scholarship – it really means a lot."
Warrican, who embraces Ballantyne, Everet Warrican and Earl Jacobs as her dads, began her academic pursuits at the Kingstown Preparatory School. Following her CPEA exams, she headed off to the St Joseph's Convent, Kingstown where she spent the next five years at the end of which she gained 10 subjects at the Caribbean Secondary Education Certificate Exam (CSEC), and was Valedictorian of her graduating class.
At the college level, she took on Environmental Science, Chemistry, Biology and the compulsory communication studies.
Her goal is to do medicine and is particularly interested in forensic pathology.
Warrican explained that she had to overcome a mindset she had on entering college.
She said because she was a graduate of the Convent and not the Girls' High School, "I limited myself, I felt a bit intimidated when it came to participating in class and from the get go I told myself 'all these girls are smarter than you'," she recounted; "'go to the back, sit down and just breeze', and I was wrong for doing that."
She explained that, "it wasn't until my first CAPE (Caribbean Advanced Proficiency) exams I realised that I had the potential to succeed and try and be at the top of my class and from then I continue with the help of my parents and close friends."
She motivated, and reminded herself of her goals.
"You can't watch faces in your class because at the end of the day everybody wants the same thing and you have to push," she said.
An avid reader, she also admits that she likes studying and gaining knowledge.
In terms of advice Warrican responded:"see yourself as competition and not others. Try and improve from last term, don't look at the person who's in front of you in terms of academics because you're not gonna improve based off…their grade, you're gonna improve based off of your grades."
They are a church going family and so she further advised to put God first.
"…And when you feel discouraged just remember your goals, take a break and then get back to work and then in the end it would all work out," she concluded.