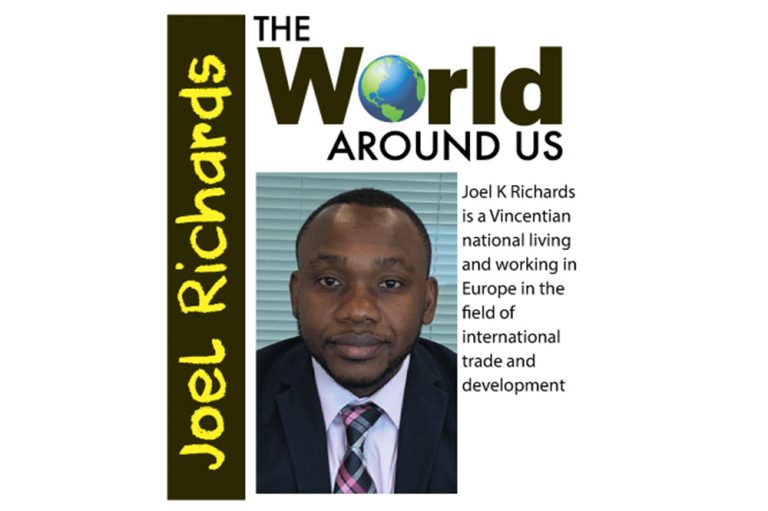 The World Around Us
June 15, 2021
Key Takeaways from G-7 Summit
Leaders of the Group of Seven (G7) held their 47th summit from 11-13 June in Cornwall, United Kingdom (UK). The core members of the G7 are Australia, Canada, France, Germany, Italy, the UK and the United States (US). This year, the leaders of India, South Africa, South Korea and the European Union (EU) were also invited.
G-7 countries account for roughly 45% of the global economy, down from about 70% three decades ago. Notwithstanding this downward slide in their collective contribution to global Gross Domestic Product (GDP), the decisions made by these countries still have global ramifications.
At the 47th G-7 Summit, leaders made several key decisions relating to the novel coronavirus (COVID-19) pandemic, the climate crisis, taxation and China. Space does not permit for each of these to be addressed fulsomely here and therefore, some of these will be subject to further analysis in the coming weeks.
On the COVID-19 pandemic, readers will recall that this column has previously decried vaccine nationalism, particularly on the part of the world's most advanced economies. Prior to the summit, UK Prime Minister, Boris Johnson, announced that his fellow G-7 nations would be asked to donate 1 billion vaccines to poorer countries. US President, Joe Biden, announced that America would donate 500 million doses while Johnson committed the UK to donating 100 million doses in the coming year.
G-7 leaders also announced the "Carbis Bay Declaration," on 11 June, through which they "commit to using all their resources to prevent a global pandemic from ever happening again." Some of the recommendations coming out of this Declaration include reducing the time taken to develop and license vaccines and support for reforming and strengthening the World Health Organization (WHO).
In terms of tackling the climate crisis, G-7 leaders set out global plans to reduce carbon emissions from farming, transport, and the manufacturing of steel and cement.
Leaders also committed to protecting 30% of global land and marine areas for nature by 2030.They further pledged to almost halve their carbon emissions by 2030, relative to 2010 levels.
With respect to taxation, prior to the meeting of leaders, G-7 finance ministers had already announced that they would be backing global tax reforms, including a commitment to introduce a global minimum tax of at least 15% on a country-by-country basis. The implications of this decision will be explored in a subsequent article. However, suffice it to say that this has far reaching implications for tax sovereignty and the policy space of many governments, especially in small developing states, to use tax policy to attract and retain investments.
One area where there was apparently much contention among leaders at the Summit was on relations with China. President Biden has continued and, in some instances, even ramped up US policy of maximum pressure on China. At the G-7 Summit, European leaders were apparently more reticent with respect to handling China, compared to those from the US, Canada and the UK who favored stronger action against China for its supposed authoritarian practices.
The US announced the launch of the "Build Back Better World" initiative, a new global infrastructure project geared towards rivaling China's Belt and Road Initiative which was launched in 2013. The Biden Administration has said that the new American-led initiative will "help narrow the $40+ trillion infrastructure need in the developing world, which has been exacerbated by the COVID-19 pandemic."
This new infrastructure initiative requires further analysis. However, on the face of it, it can ostensibly be beneficial to many developing countries which still have vast infrastructure deficits with respect to telecommunications, transport, public health, education and energy among several others. For countries which do not have diplomatic relations with China, or which are wary of falling into China's orbit, an alternative global development project might also be attractive.
In closing, while the G-7 may have the trappings of a bygone era, it's members still carry massive global weight, both individually and collectively. The decisions coming out of the 47th Summit are likely to set the global agenda, even if partially, for many years ahead.