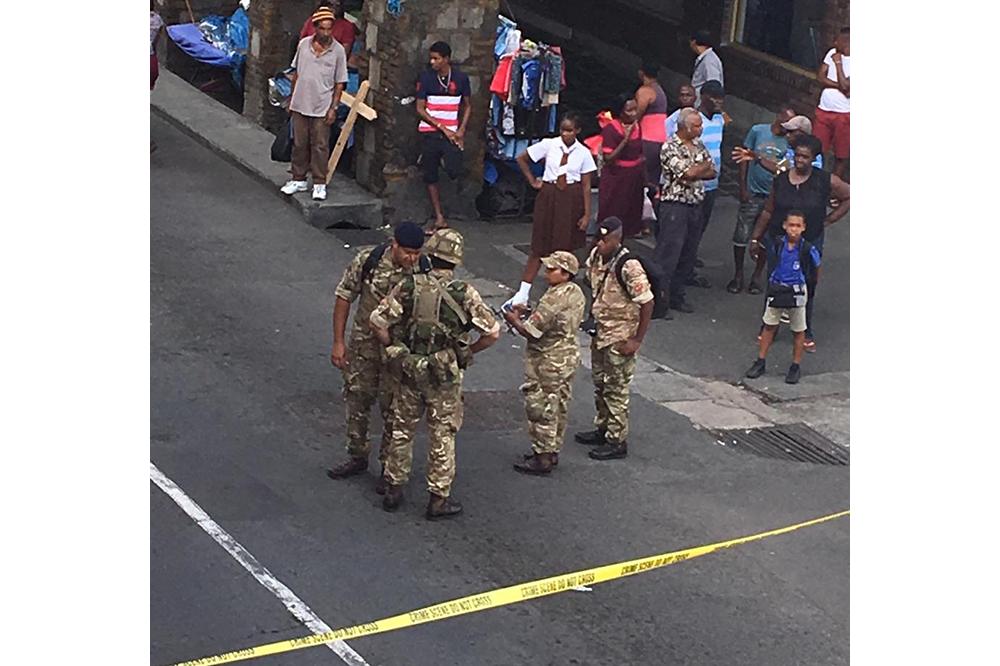 Press Release
June 19, 2019
Video a part of Exercise Tradewinds, simulations not factual
Members of the public are being advised that a video being circulated and depicting several emergency scenarios are part of an exercise and not factual.
The video being circulated via social media from a news source bearing the title of "WNN" and depicting several scenarios including the eruption of the La Soufriere volcano, a hostage situation at the Argyle International Airport and a kidnapping at the La Soufriere mountain.
"Members of the general public are advised that this video was produced specifically for the purpose of Exercise Tradewinds. These exercises are simulations aimed at testing St. Vincent and the Grenadines emergency response mechanisms and its Incident Command and Control Systems," a press release from the police said.
The release also said that there is currently no unusual activity going on at the volcano.
Phase two of Exercise Tradewinds began on June 14 and consists of several training exercises being executed in different locations on mainland, St Vincent.
It is expected that more simulation exercises will be carried out over the duration of Tradewinds.