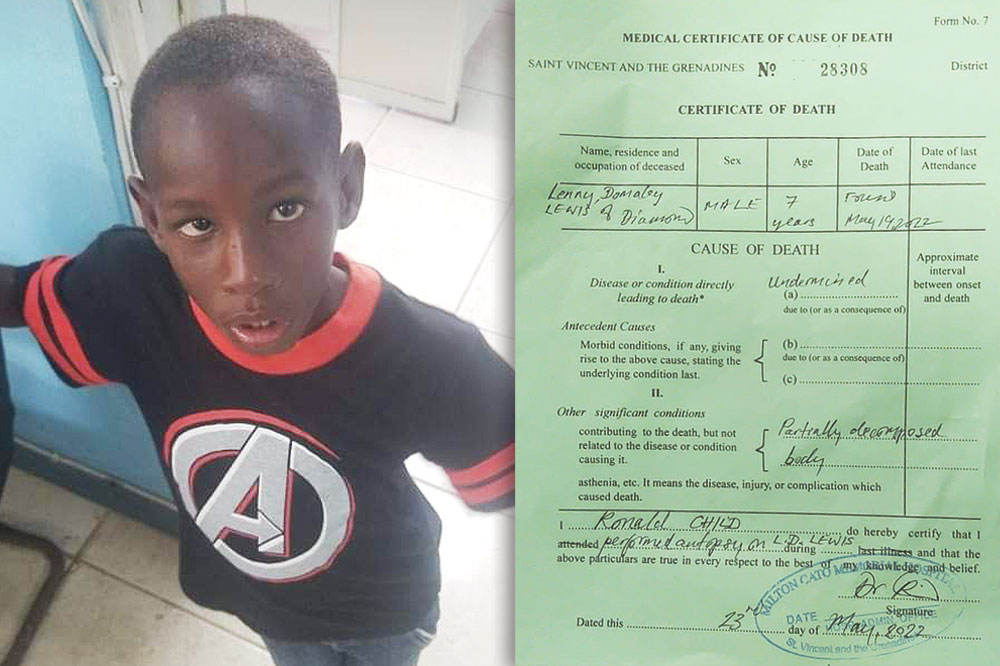 Year in Review: Top 10 most read news stories for 2022
While tragedies dominated news coverage in 2022, as is reflected in our most read online news stories, there was also exciting news that signalled a new era in business in SVG.
SEARCHLIGHT extends condolences to all those who lost loved ones during the year.
Below are most read news stories for 2022, according to metrics on the searchlight.vc website:
10. Beloved Cuban doctor who worked in SVG dies in accident in the US
Dr Horlirio Ferrer-Robaina, a well-loved General Surgeon who worked at the Modern Medical and Diagnostic Centre died in a vehicular accident in Miami on September 17. He rose to fame here after he performed life saving surgery on a resident of Byera and news of his death shocked North Windward communities.
9. First responder Aunty G lucky not to be on ill-fated bus
"I saw people dead and people just hanging on to life." These were the words from popular Georgetown resident known as Aunty G. The first responder witnessed the "bloody tragedy" of a vehicular accident in Old Sandy Bay which claimed the lives of five Clare Valley men.
8. New company to take over operations at P.H. Veira & Co. Ltd
After 80 years in business, one of SVG's oldest locally owned businesses, P.H, Veira & Co. Ltd. announced it was closing its doors and handing over to new management.
Amidst the announcement by government for a US$200 million Port Modernisation Project, Chief Executive Officer of the St. Vincent and the Grenadines Port Authority (SVGPA), Bishen John resigned from his post after 14 years.
6. Retired police inspector dies hours after walking daughter down the aisle
What was supposed to be a time of celebration was marred by sadness when retired police inspector, David Hazelwood passed away after watching his daughter become a newly-wed.
5. Snake spotted on Bequia not to be feared says forestry official
The sight of a congo snake in a tree on the Grenadine island of Bequia aroused fear in those who had seen the photo. However, officials of the Forestry Division swooped in to save the day and allay the fears of the public.
4. Teen dies days after accident in police chase
Members of the public expressed outrage when news broke about the death of 18-year-old Cjae Weekes, a teenager who was critically injured during a chase with police in February.
The island recorded a number of freak accidents during the year, one of which ended the life of 33-year-old Belair resident, Noel Miller. The tradesman was fatally injured while on a job felling a tree in Glen.
2. Badly injured accident victim 'can't sleep' 
Critically injured survivor of the Sandy Bay crash, Toshiba Prescott, recounted the details of the tragic accident which claimed the lives of five of his village mates. The Clare Valley resident spoke frankly about his fears and also his steps toward physical and mental recovery.
1. Cause of 7-year-old's death undetermined – Autopsy 
More shocking than the discovery of the decomposing body of seven-year-old Lenny Lewis, was the disclosure that his cause of death was undetermined following an autopsy. For 2022, this story was the most-read news article on SEARCHLIGHT's website reaching almost 18,000 views. Facebook readers commented on the post a total 231 and shared the article 269 times.