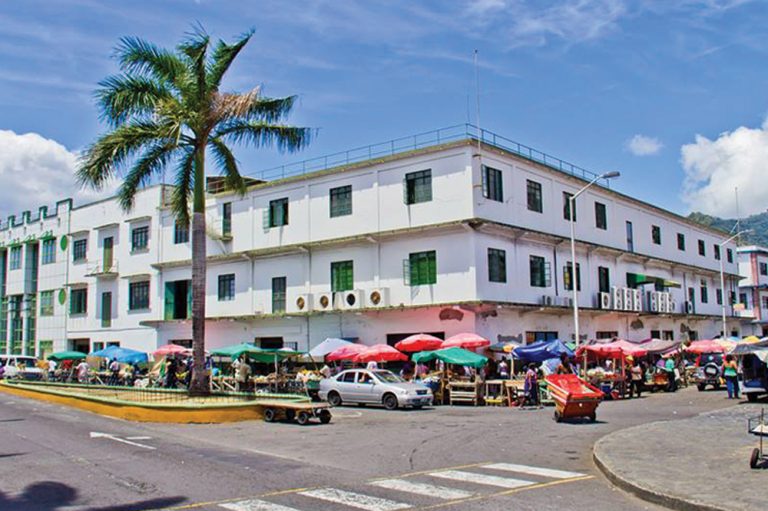 Front Page
November 4, 2022
New company to take over operations at P.H. Veira & Co. Ltd
A smooth transition is expected later this month when the business operations of P.H. Veira & Co. Ltd are taken over by a new company.
"We close November 12 as P. H. Veira & Co. Ltd and the new company opens on November 14," Pamela Veira, governing director of the 80-year-old company told SEARCHLIGHT yesterday, October 3.
Veira said the decision to close their supermarket, hardware, wholesale and bakery businesses was a practical one.
"We are getting old, we don't have any siblings that are willing to take over," Veira said, referring to herself and her sister Audrey Veira-DeFreitas, the other governing director.
Veira said they considered hiring a management team, but felt that if they could find someone to rent the Bay Street premises and take over operations, that would be better.
"… A company approached us, and they are taking everything, all the departments, they are renting from us. They are buying the stock, buying the equipment and everything, and paying us rent," Veira shared, adding that the new operators are locals.
All 77 employees will be paid full severance, she assured.
And according to Veira, the new operators have agreed to hire all existing staff under new employment agreements.
"They are taking everyone to start with…."
A memo sent to employees by management, dated November 1, a copy of which SEARCHLIGHT has seen, informed that the company would be making some "strategic changes to the operating model" and as part of this change, the company would be under new management from November 14, 2022.
"…Therefore, your employment as well as that of the other employees of the company shall cease to exist after the effective date.
"Rest assured that severance pay, as computed in accordance with [the law]… shall be given after your accomplishment of all the necessary clearance relative to your separation. Any employment with the new company would be under a new contract, the memorandum states.
"We thank you for your service and loyalty to our company over the years, and we do look forward to your continued support of the new entity".
P.H. Veira & Co. Ltd was established on June 25, 1942 by Phillip Veira, father of Audrey, Pamela and six other siblings, one of whom has died.