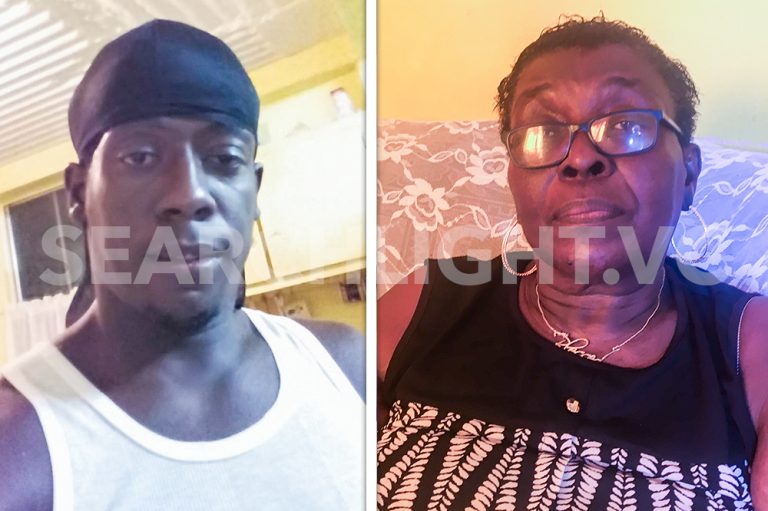 Front Page
January 4, 2022
Man dies in freak accident
When Josephine Miller watched her son eating lasagne at their family home in Belair on Sunday, she had no idea it would be his last meal.
Noel Miller, 33 died in a freak accident on January 2, when he fell from a tree and was stabbed in the neck by a branch.
"The post-mortem said he died from a stab (with a tree trunk) down into his neck. So it damaged all the organs. He didn't get any lash in his head, no bruise, no cuts, neither from the saw what people say he get damaged from. Nothing like that," the grieving mother told SEARCHLIGHT yesterday.
On Sunday morning several media outlets reported that the Belair resident had been cut in the neck with a chainsaw, severing a large portion of his neck.
Josephine also said she heard that her son was beheaded as a result of the incident.
But when she spoke with the police, that had not been the case.
"That is not something to put on media without people consent. And anybody come back with that kind of news, I will sue them because I have my papers in my hands and the doctor knows exactly what my child die from. People need to stop it, stop posting wrong things," she said.
Noel is one of five sons and his mother describes him as a hardworking individual who was always interested in earning a living.
He usually did an array of jobs including felling trees, swiping lawns and mixing mortar.
"Since Sunday I bawling til now," Josephine said, as she sat eating her first full meal of the day just after 2:00 p.m yesterday.
Recalling the last time she saw her son on Sunday, she said "…my child sit down there and eat a bowl with lasagna…and I don't know that is the last bowl ah food he would have. If you see the state of my child…"