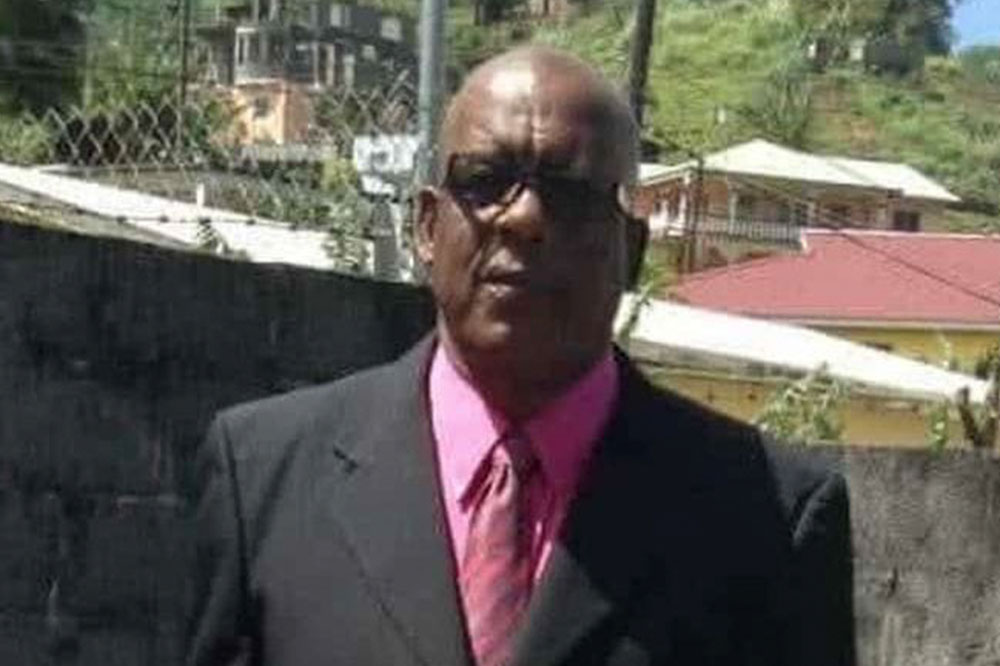 Retired police inspector dies hours after walking daughter down the aisle
While condolences continue to pour in for the Hazelwood family on the passing of retired police inspector David Hazelwood, mere hours before his death he was laughing and having a good time at a family function.
Hazelwood died suddenly at his home in Green Hill on the outskirts of Kingstown on Sunday August 21, but the day before, he was the life of the party and the father giver at his daughter's wedding.
On Saturday August 20, Hazelwood beamed with pride and excitement as he walked his daughter Afisha down the aisle.
The wedding ceremony and reception took place at a facility near Biabou.
There, Afisha exchanged nuptials with the groom Michael Phillips.
Persons in the know said that Hazelwood was full of joy during his daughter's wedding ceremony on Saturday.
SEARCHLIGHT understands that Hazelwood also toasted the newly weds, charging his new son-in-law to take care of Afeisha.
Reports are that Hazelwood showed no sign of pain or medical distress at the wedding on Saturday, nor as he spent time with the family on Sunday morning.
SEARCHLIGHT understands that some time after lunch on Sunday, he told relatives he was not feeling well and went to the bedroom.
When checks were made on him, he was reportedly found unresponsive in the bedroom.
Mere hours after beaming with pride and excitement, former Inspector David Hazelwood was dead.
After his retirement from the Royal St Vincent and the Grenadines Police Force, Hazelwood worked in the Grenadines as a security officer.
News of his passing was posted on social media and many persons expressed shock on his sudden passing and sympathized with the family.