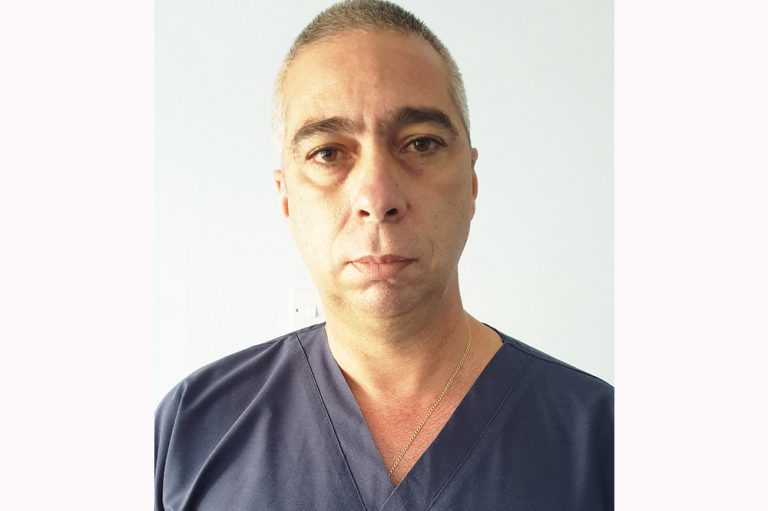 Breaking News
September 20, 2022
Beloved Cuban doctor who worked in SVG dies in accident in the US
Residents of Georgetown and surrounding communities have received the sad news of the death of a well loved doctor who worked at a medical facility in Georgetown.
Dead is Dr Horlirio Ferrer-Robaina who once worked as a General Surgeon at the Modern Medical and Diagnostic Centre.
The Cuban doctor was reportedly killed in a vehicular accident in Miami last Saturday night, September 17.
After working in St Vincent and the Grenadines for about four years, Dr Ferrer-Robaina left St Vincent and the Grenadines earlier this year at the end of his contract.
He rose to fame here after he performed life saving surgery on a resident of Byera.
The Byera resident had been taken to the Modern Medical and Diagnostic Centre at Georgetown in September 2019 with his intestines literally hanging out of his abdomen.
The September 27, 2019 edition of SEARCHLIGHT had reported that Michael "Mike" Woods was the victim of a chopping incident which disembowelled him.
However, Dr Ferrer-Robaina moved quickly to save his life when the then 56-year-old man showed up at the hospital.
The Cuban surgeon and his team worked for three hours to perform the life saving surgery by putting Woods' intestines back into his body.
The doctor, who at the time had 22 years experience stated then that saving Woods life "was not a simple operation."
During his tour of duty in SVG, Dr Ferrer-Robaina performed many other surgeries which positively impacted the lives of Vincentians.
SEARCHLIGHT was told that the doctor had also removed a bulging growth from the neck of a female Georgetown resident.
"Honestly, he did a lot of good for our people and we are all saddened by his sudden death," a resident told SEARCHLIGHT.
While stationed at the Modern Medical and Diagnostic Centre, Dr Ferrer-Robaina lived in Chili Village, which is within walking distance from his former workplace.
Many people in the area are already saying that his death has left a very deep void, as he was well loved by them.