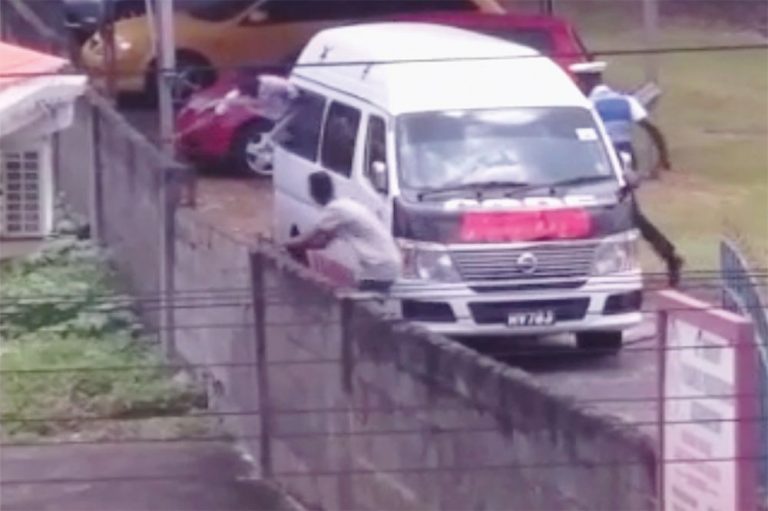 Local Vibes
July 21, 2017
'Code Red' giving burglar deadline to bring back items
Anthony "Code Red" Bacchus is giving the person who burgled his minivan seven days to return the items he stole.
"I am giving the person the opportunity to come forward and bring the stuff he stole," Bacchus told SEARCHLIGHT in an interview yesterday.
He said if the perpetrator comes forward within the seven days, he would not lay any charges against him; however, if the items are not returned within the given time, he would turn the matter over to police.
Bacchus explained that he was in court on Wednesday, when he was informed by a police officer that someone was breaking into his van, which was parked in the parking lot of the SEARCHLIGHT Newspaper.
Surveillance video shows a man entering SEARCHLIGHT's yard on two occasions, dressed in a capri jeans pants, T-shirt and white sneakers.
In another video a policeman, along with the conductor of the van, carried out a search of the van and the burglar can be seen escaping through the back window of the van, jumping over the wall of SEARCHLIGHT's property, into the parking lot of Planned Parenthood Association office.
Bacchus told SEARCHLIGHT that he is appreciative of the reaction of the police officer and the person who made the report of the burglary.
"I am satisfied, because the guy could have took more if the police didn't react right away and if the person… didn't say nothing, it
could have been worse than that," he said.
Bacchus, who is also the president of the National Omnibus Association, said the burglar was identified as a mini-van conductor from the Sharpes community.
He said that he has since turned over the video to the NOBA representative for the community of Sharpes.
"All I am waiting for is his name and address," Bacchus indicated.