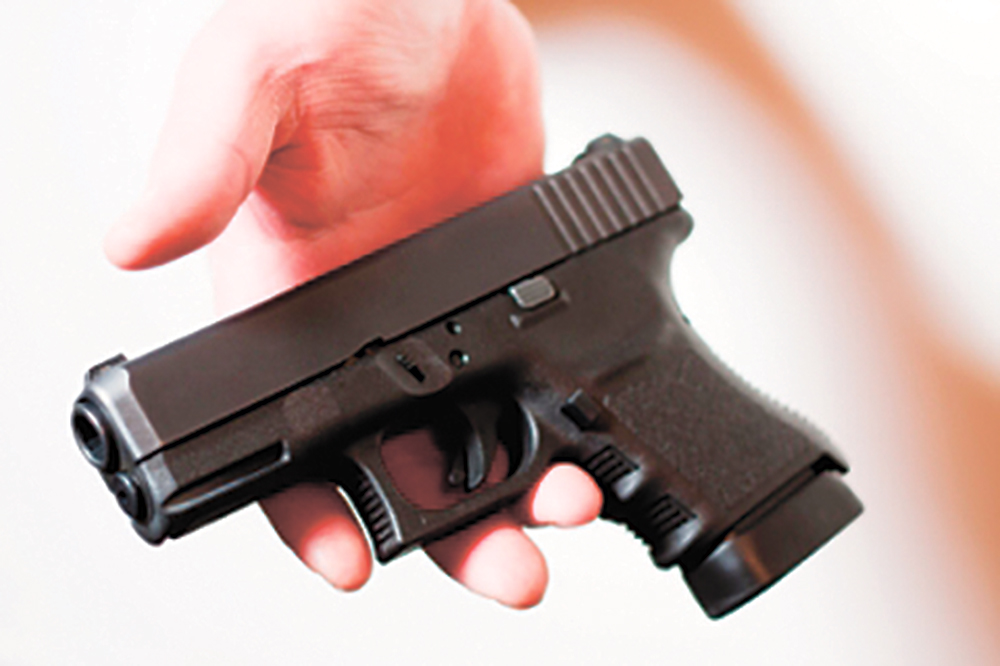 More firearm holders delinquent in paying fees
The delinquency rate among firearm holders who have not paid their annual license fees has risen from approximately 100 persons in 2016 to over 400 in 2018.  
And with the number of unpaid licenses now four times what it was in 2016, the police have embarked on a campaign to have persons pay up.
The arm of the police responsible for collecting firearm license fees is the Traffic Department and they have warned that if the fees are not paid, firearm owners stand the chance of having their permit revoked or even being charged criminally.
Corporal 751 Mcleon Williams of the Traffic Department spoke with SEARCHLIGHT last week.
"The main issue is that we have a lot of persons who are owing and failing to keep their end of the bargain by renewing their license on the relevant dates. At present, we have roughly over 400 persons who are delinquent in terms of the payment and we have started to retrieve some of these weapons and it has been a success so far," Corporal Williams told SEARCHLIGHT.
He said just under 100 guns were taken away from permit owners and once the retrieval process began, many persons began making the extra effort to pay.
"It is an offence within the state of St Vincent and the Grenadines to not pay your licence and have the weapon as the law clearly states that to have a gun, you must renew that licence. You can be prosecuted as it is a criminal offence that can carry a fine or imprisonment," stated Williams.
He added, "If you know that your payment has not been made, we are urging you to come forward and settle the outstanding fee."
The traffic cop said that the next step may be to charge persons who are still failing to comply.
Williams disclosed that there are instances where persons have not paid for up to five years.  
He advised licence holders to check their licence books to see when the fee is due.
In the past, licences expired on December 31, but that was changed a few years ago and the licence now expires one year after the date it was issued.
A person who holds a shotgun licence must pay EC$200, while revolver and pistol holders must pay EC$500. Rifle holders must also pay EC$500, while firearms issued to watchmen and servants attract an annual fee of EC$500. Firearm dealers have to pay EC$1,500 to ply their trade, while an application for a gun licence costs EC$100.
A person found in possession of an unlicensed firearm may be imprisoned for up to 10 years and fined up to EC$10,000 for a first time offence and if indicted, can be fined up to EC$25,000 or jailed for 15 years.
At present about 3,035 firearm licenses have been issued to residents of SVG.