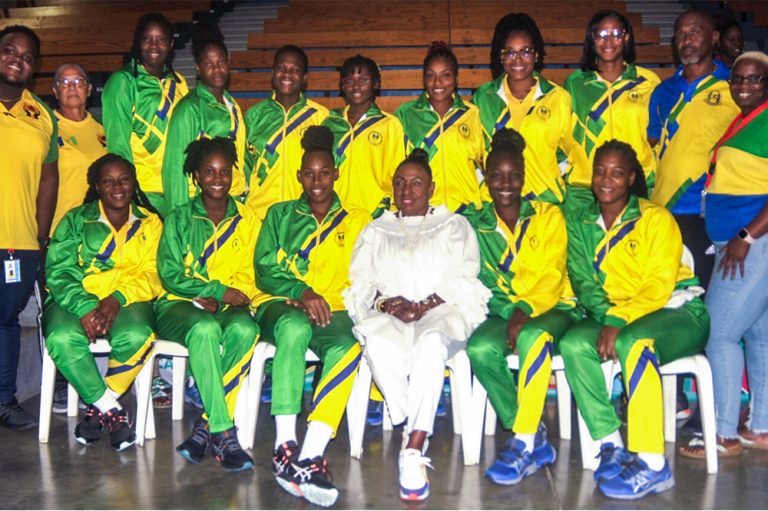 SVG now ranked 20th in World Netball
St. Vincent and the Grenadines is now ranked 20th in the world netball, according to the latest world netball rankings released by World Netball.
And, president of the St Vincent and the Grenadines Netball Association (SVGNA), Natasha Baptiste, credits all-round hard work for the upward movement.
These rankings are calculated based on matches played up to November 3, 2022.
Additionally St. Vincent and the Grenadines is now ranked fourth in the Americas region, behind Jamaica which is now ranked fourth in the world; Trinidad and Tobago 11th; and Barbados now ranked 14th in the world.
Baptiste said in a release that "the results are due to the hard work by all, including executive members players, clubs, coaches, fans and the Government of St. Vincent and the Grenadines".
She added that "special mention must be made of the support of Prime Minister Dr. Ralph Gonsalves, in addition to the sponsors, for without their support netball would be hard-pressed to survive."
Baptiste said that come 2023, with the implementation of the various programmes and policies of the Netball Association, she expects to see an improvement in the playing of netball, both locally and regionally as St. Vincent and the Grenadines is seeking to continue improving upon its world ranking and become a true Caribbean netball powerhouse.
In 2022, St. Vincent and the Grenadines won the 0ECS/ECCB Netball Tournament which was held in Dominica in February. They lost 3-nil to Barbados in an Invitational Mini-Series held in Barbados in July, and finished third at the World Netball Americas Qualifiers in Jamaica which ran from October 16 – 22, 2022.
RELATED ARTICLE: Barbados dash SVG hopes of competing in 2023 World Netball Tournament