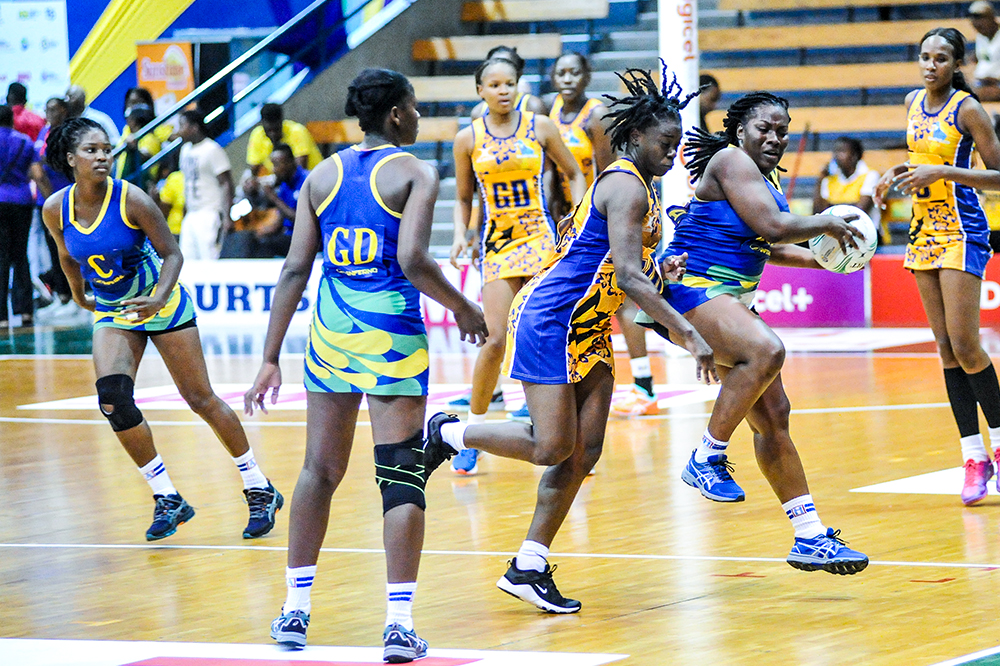 Barbados dash SVG hopes of competing in 2023 World Netball Tournament
St Vincent and the Grenadines' hopes of qualification to compete in the 2023 World Netball Tournament were dented on Wednesday night when they were defeated 57 – 36 by Barbados in a crucial fourth round match at the National Indoor Sports Centre, in Kingston, Jamaica.
Wednesday's loss has placed the Vincentian team's chances of qualification for the 2023 Netball World Cup in South Africa in jeopardy.
St Vincent and the Grenadines (SVG)won the first quarter 12 – 10, but Barbados responded to win the second 25 – 20, the third 43 – 26, with the final score 57 – 36.
Adding to the problems of the Vincy lasses is that two players were scheduled to have MRI scans done yesterday, October 20 while others are carrying injuries of one kind or another.
Captain of Team SVG, Ruthann Williams was very disappointed with the outcome of the game.
"We fought hard but not hard enough. We had a lot of loose balls, we did not take possession of the ball enough and that is where we lost the game," Williams later commented.
We do have a lot of injuries right now, and there is a need for a rehabilitation period to allow for recovery," she added.
The Vincy lasses were scheduled to play Antigua/Barbuda last night, and on Friday, October 21 they will play the Cayman Islands at 9:25 p.m.
Team SVG will play their final match in the Americas qualifying tournament against Grenada tomorrow, October 22 starting at 4.15 p.m.
As of Thursday morning SVG had suffered two defeats and won two games in the tournament in which teams are trying to qualify for two available berths to the World Netball Tournament carded for South Africa next year.