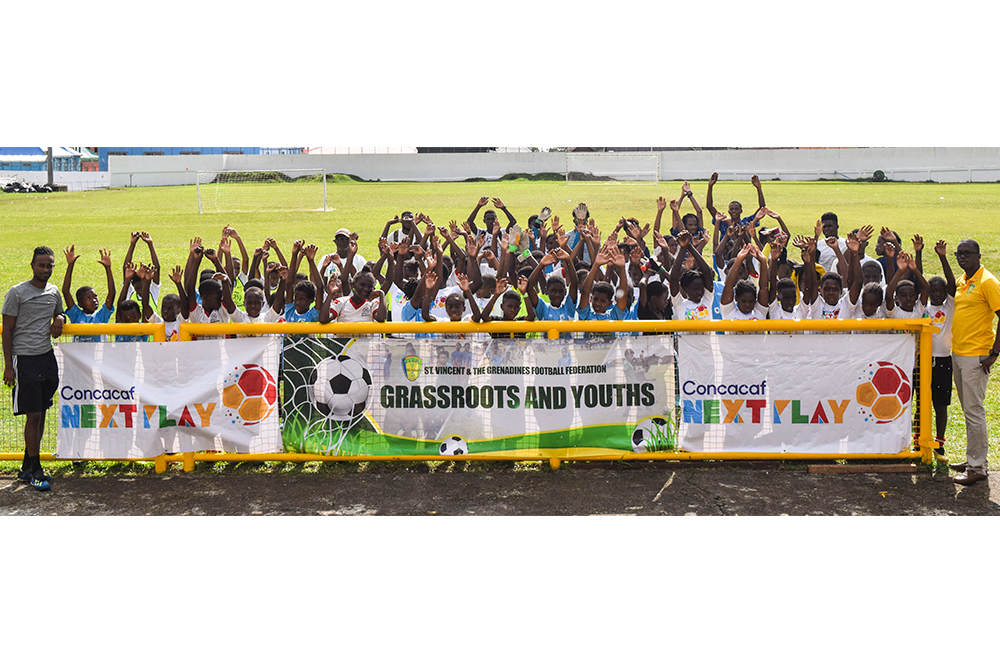 Another NextPlay segment concludes
Last Saturday at the Victoria Park, another segment of the CONCACAF NextPlay programme ended with a festival involving seven of the ten participating schools.
When the festival came to an end, it was the Buccament Government School that emerged champions, as they defeated the Barrouallie Government in the final.
The Fitz Hughes Government finished third and the Kingstown Preparatory, fourth.
Reviewing the latest edition of NextPlay, Theon Gordon, the local co-ordinator of the programme, summed it up as "meeting the objectives".
"One of the positives, was that we had less behavioural issues to deal with, which was a good sign," Gordon underscored.
He said that was especially heart-warming, granted that six more schools were added to the programme, up from four.
Gordon also highlighted successes with some of the innovations that were part of the last programme.
"We also had some innovations with the game itself, and the way the game is played… A game is no longer two halves, but in quarters, where there is a minute break between the first and the second and the third and the fourth, with a three–minute break at the end of the second quarter or at half time," Gordon related.
Of note too, Gordon reaffirmed that there was greater participation, which was by design.
"What we did was to ensure that players cannot be substituted during the match, but only at the end of the quarter… This meant that players got a full five minutes on the field… We also stipulated that each must consist of ten players, three of whom must be females and one of them must be on the field and all ten players must be used by the coaches," Gordon added.
Gordon stated that the use of the retreat line, also helped in the players being able to play the ball out from the back, instead of having "the boom – boom, volleyball type or tennis type of play".
"All in all the programme was a success, despite some of the challenges."
The six schools brought on were the Fitz Hughes Government, the Brighton Methodist, the Bequia Anglican, Richland Park Government, the Kingstown Anglican and the Buccament Government.
They joined the initial four – the Kingstown Preparatory, the Barrouallie Government, the Lowmans Leeward Anglican and the Georgetown Government.
The first turn out of the NextPlay for St Vincent and the Grenadines ended in June of this year.
NextPlay was initiated by CONCACAF in 2018, as a social development undertaking, to assist in reducing crime, violence and other deviances.