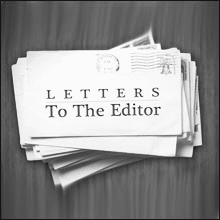 Our Readers' Opinions
April 27, 2018
SVG is not yet enough of a tourist attraction to keep people coming back
EDITOR: We have just returned to the UK after another three weeks staying on St Vincent.
We usually stay with friends Meland Hortense, who live in Mt. Pleasant. On our first trip 10 years ago, we celebrated our 40th wedding anniversary by renewing our vows and meeting neighbours of our friends and forming new friendships.
We have always found the island very warm and friendly and have made many new friends.
We have also had a very warm welcome from Vee Jay's in Kingstown, in fact, the second year we were there we had the greeting of "Welcome Home", which really made us feel welcome indeed.
As tourists, we did all the usual trips to various sites and also toured the whole island, as far as you could go, on both sides of the island. We went to Fort Charlotte, Kingstown, which had at the time, a few displays and artefacts and it was well worth the visit. However, subsequent trips have been disappointing, all rooms were empty and just a few pictures in the visitors' centre remain.
We also managed to get to Wallilabou Bay and saw the last remains of the film set from Pirates of the Caribbean. We identified what was left of the set, the dock where the boats arrive; the bridge across the stream; the building next to the bridge; all of which, although rapidly falling apart, was still recognisable and well worth the visit. However, subsequent trips have again been disappointing, with everything now gone.
We went to the Botanical Gardens and did the guided tour and have been back many times since. That is one tourist site still worth visiting; guides are very knowledgeable and they make it an interesting trip. We also went to Montreal Gardens and again, well worth the visit, if you can put up with the bad roads. We have also visited the Petroglyphs and more recently the Museum in Kingstown… Interesting, but currently not worth re-visiting.
We have watched with interest the building of the new International Airport and went on a guided tour of the construction site. The newest site of interest should have been the re-constructed Carib village, which we found very disappointing. Our friends' neighbours Cecil and Gertrude, helped raise money to construct the site, which should have shown how the original inhabitants would have built and lived in that settlement. Instead, all that's there are two long houses and one round house with open walls and no indication of what the round house was used for. Artefacts – well we found one shoe, one empty beer bottle and a pair of plastic sunglasses – seems like someone had been living there and left their old rubbish.
With the completion of the new International Airport we thought the government was trying to attract more tourists to the island and for them to keep coming back. To do that you have to improve and build upon what's already there, otherwise having brought them here once and being disappointed as we have over the last 10 years, it's unlikely they would recommend the island to their friends, or indeed come back themselves.
The only reason we have been here so many times is because our friends live here and without them we would not return. Even so, because of our age and the hassle of having to fly to Barbados first and then suffer the delays and the apparent "couldn't care less" attitude of the expensive LIAT Airlines group, we may not return again. In fact, one year we spent longer getting from Barbados to St.Vincent than we did getting from the UK to Barbados.
So all in all, you attract tourists by making it easier to get to the island through the International Airport, you make them feel very welcome. Apart from those inconsiderate and dangerous van drivers, all the local shops are very courteous and helpful. All the hotels and restaurants, and we have visited most of them, are very good. However, in our view as tourists, St Vincent is not yet enough of a tourist attraction to keep people coming back for more until the tourist sites are improved, signposted and properly documented, to show the history of the sites.
It's too late now to do anything about the Pirates of the Caribbean film set, and yes, I do know it's just a film set and therefore fake, but with a bit of thought and planning it could have made a very interesting tourist attraction.
We have no idea whether any of this is helpful to aid tourism or indeed if anything can or will be done, or indeed whether any of this will be published, but whatever happens, we know our friends will keep us informed, as we have regular communication with them.
David and Kate Jackman