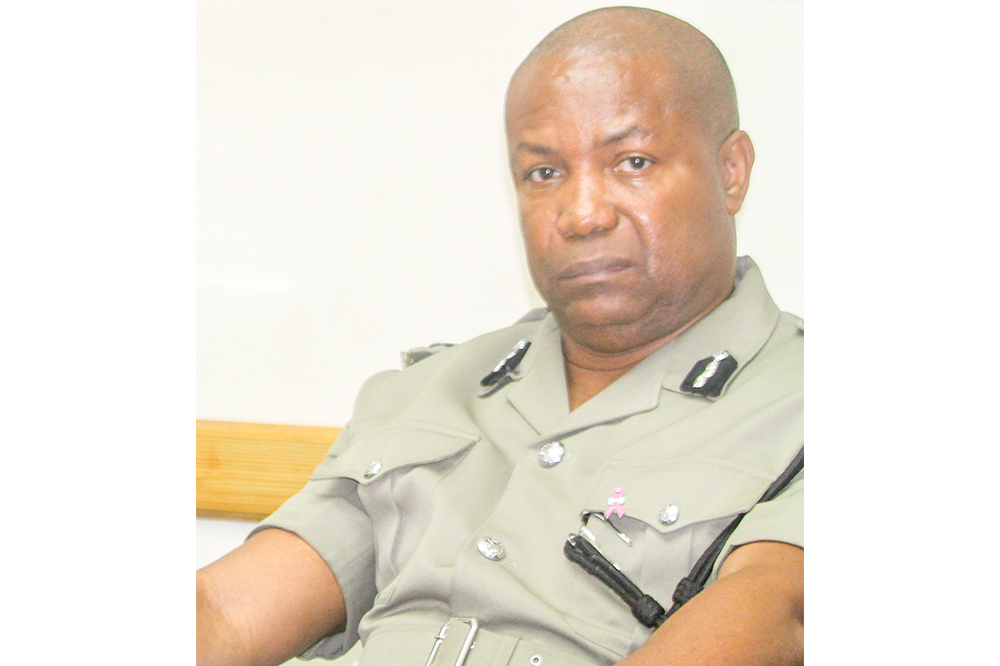 Police Commissioner issues stern warning to RSVGPF officers
Under no circumstances will the Royal St Vincent and the Grenadines Police Force (RSVGPF) condone any unlawful acts perpetrated by any of its members.
Commissioner of Police Colin John made this clear during an address to a large gathering of members on December 2. The meeting was held at the Old Montrose Police Station Lecture Hall and was attended by members of the police high command, gazetted officers corps and rank and file members.
Speaking directly to the issue of three members of the Force who were recently arrested and charged for various criminal offences, the Commissioner definitively stated that under no circumstances will the organization condone any unlawful act perpetrated by a member of the RSVGPF.
He reiterated that police officers take an oath and have a vested responsibility to protect the citizens of SVG and all of the visitors to our country. He stated like every other suspect, the officers are who were charged are deemed innocent until proven guilty by a court of law and that the law should be allowed to take its course.
The Commissioner further stated that he will not compromise the integrity of the organization for anyone. He reminded the audience about the consequences of being caught up in corrupt practices merely for a few dollars and the risks involved; not only to themselves but also to their families and colleagues within the organization.
He thanked the hard working members of the organization for their support and encouraged them to continue on that path as the organization embarks on a quest to rebuild the trust between the general public and the police.
Included among these bridge building initiatives are the Police Youth Clubs, Pan against Crime, Police Band and Coast Guard Summer Programmes and the DARE programme.
The Commissioner highlighted that crime generally has decreased in most categories in recent years including 2019. Comparatively speaking, the Commissioner disclosed that during November 2018, there were 33 reported murders compared with 19 for the same period in 2019. He attributed this reduction to the commendable effort and dedication of members of the organization to the prevention and detection of crimes.
Other senior officers and rank and file members of the organization including Deputy Commissioner of Police Frankie Joseph, Assistant Commissioner Richard Browne and Station Sergeant Brenton Smith, Chairman of the Police Welfare Association (PWA) also addressed the meeting.
This Friday, December 13 the police will host the annual carolling contest from 7:00 pm at the Central Police Station Yard. On Saturday December 21, the annual children's Christmas party will be held.
The final major event for the RSVGPF for 2019 will be the Annual Police Awards and Retirement Ceremony which will be held on Friday, December 27 at the Russell's auditorium from 6:30 pm.