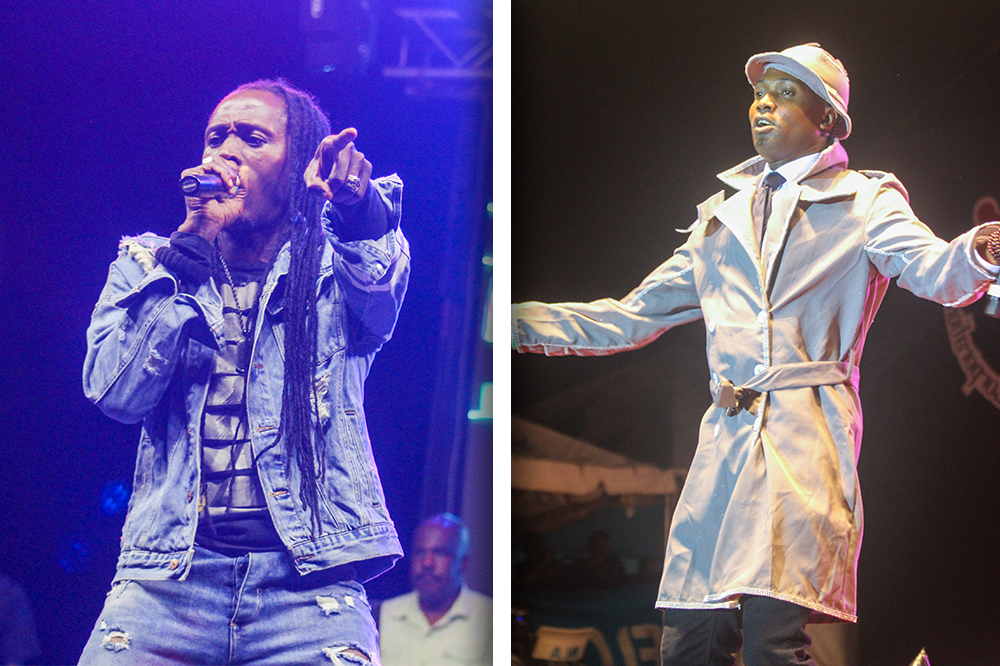 Soca and ragga soca finalists ready for the July 6 battle
Ragga Soca Monarch Fimber 'Fimba' Jardine and Soca Monarch Delroy 'Fireman' Hooper now know the acts that will take a shot at their crowns on Saturday July 6.
This year, the Ragga Soca finals will see nine persons going up against Fimba while Fireman will have to do battle against 10 artistes.
The number in the Soca finals moved up to 11, as last weekend during the semi-finals at the Solidarity Inc. Carpark, there was a tie for ninth position.
The semis saw 40 artistes crossing the stage in the hope of earning a position to compete at Carnival City, Victoria Park during the finals of the Ragga Soca and Soca competitions.
Gaining the judges nod in the Ragga category and in the order they placed after competition are Hance John, Chewalee Johnson, Shernelle 'Skarpyan' Williams, Delroy 'Fireman' Hooper, Lornette 'Fya Empress' Nedd, Claydon 'Dymez' Roache and Elrico 'Da Pixel' Hunte, Colville 'Shady' Layne and Cleo 'Cleopatra' Hendrickson.
Into the Soca Monarch finals are Derron 'Magikal' Rouse, Zavique 'Caspa G' Morris, Claydon 'Dymez' Roache and Elrico 'Da Pixel' Hunte, Kenville 'Fonando' Horne, Vilroy 'ZJ Tuffa' Jack, Lornette 'Fya Empress' Nedd, Kamara 'Keido' Foster, Kemmy Christopher, Tracy 'Scarbz' Cozier and Juniel 'Lola' Alexander.
The winner of the Ragga Soca competition will this year take home EC$15,000 while the winner of the Soca monarch crown will get EC$25,000.