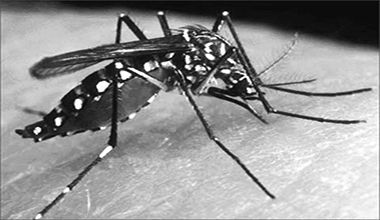 Ministry looking into two possible chikungunya deaths
Investigations are presently being carried out here to ascertain the cause of death of two elderly persons, who are suspected to have died as a result of chikungunya.{{more}}
The Ministry of Health, Wellness and the Environment, in a release, said that both persons died at home, and their suspected infection with the chikungunya virus has not been confirmed by laboratory tests.
The ages of the deceased persons have been confirmed to SEARCHLIGHT as 91 and 101 years.
The Ministry has also issued a reminder to health care providers, both private and public, to comply with public health guidelines.
"Case investigation forms must be completed and submitted to the Surveillance Officer in the Ministry of Health, Wellness and the Environment in all suspected cases of Chikungunya. Laboratory tests must be carried out on infants, pregnant women, complicated cases and persons of advanced age who are suspected of having the virus. All suspected and confirmed cases must be reported to the Ministry of Health, Wellness and the Environment in a bid to facilitate appropriate planning and response," the release said.
The Ministry said they are continuing to implement surveillance and vector control activities as a response to the chikungunya virus, and to date, 173 laboratory confirmed cases and 1,220 epidemiology-linked cases of chikungunya have been reported.
"Although there has been a decrease in the number of reported cases since the outbreak in April of this year, the virus remains prevalent here in St Vincent and the Grenadines and also throughout the region. Persons who have not yet contracted the disease are still at risk of contracting the virus.
"The fight against Chikungunya is also a fight against Dengue and Dengue Hemorrhagic Fever. It is, therefore, appropriate and necessary for everyone to protect him or herself from mosquito bites and to avoid harbouring conditions which cause mosquitoes to breed," the release said.