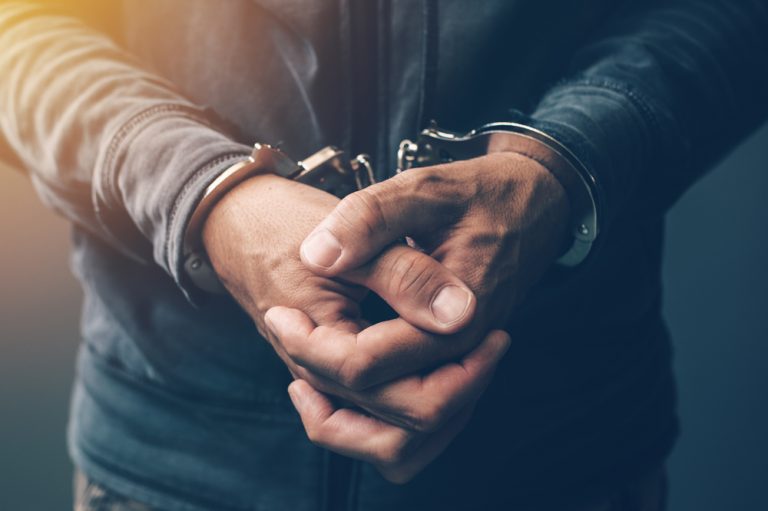 From the Courts
November 22, 2022
Accused thief explains to court how he committed the crime after pleading not guilty
Selvis Jack and Keon Quammie, both residents of Kingstown appeared in the Kingstown Magistrate Court on Monday, November 21 on charges of theft.
The men are jointly charged for entering the security booth of Massy Stores Limited, on November 20, at Kingstown as trespassers and stealing two Hairoun Crates with glass pints valued at $20.00; one black bag pack valued at $50.00, containing one green ice-flask with a value of $300; one food storage container valued at $20.00; and one pack of Crix crackers valued at $5.00; for a total value of $425.00; and $300.00 in cash, the property of Denvil Matthews of Victoria Village.
Both men pleaded not guilty to the charges before Senior Magistrate, Rickie Burnett, and Jack, who was once a mental health patient appeared to have not quite understood what was taking place as he was failing to respond to some questions asked by the magistrate.
His co-accused, Quammie on the other hand appeared very vocal and told the court that he met the security guard and during conversation the security came up with this "bullerman thing."
He further said "so now so dah way trigger me off, so I say, since yuh disrespect me I war something yuh understand, so the first thing I do…is I say I walking with two ah dem hairoun crate dey…".
Quammie further said that he left with the crates then returned.
"So when I go back up dey now, I pick up the bag and the phone and just go my way."
He also claimed that he did not take any money from the bag and said, "leh me tell yuh, no $300 was in the bag anuh cause I go through the bag… I walk through the street back of Greaves..I empty out everything" he said.
The Senior Magistrate asked the defendant if he was given permission to take the bag, and he replied, "no I ain geh no permission, buh how he disrespect me and tell me bout bull and bull and I doh dey pon them thing dey anuh man…".
Quammie also told the court that the security guard got back everything.
Prosecutor, Corlene Samuel objected to Quammie being granted bail noting that this was his second time appearing before the court this month on similar charges.
She also said the last time he appeared, he was granted bail, and he is back before the court again for similar reasons. Quammie was therefore denied bail.
Bail was granted to Jack in the sum of $1000.00 with one surety. The matter has been adjourned to February 28, 2023.