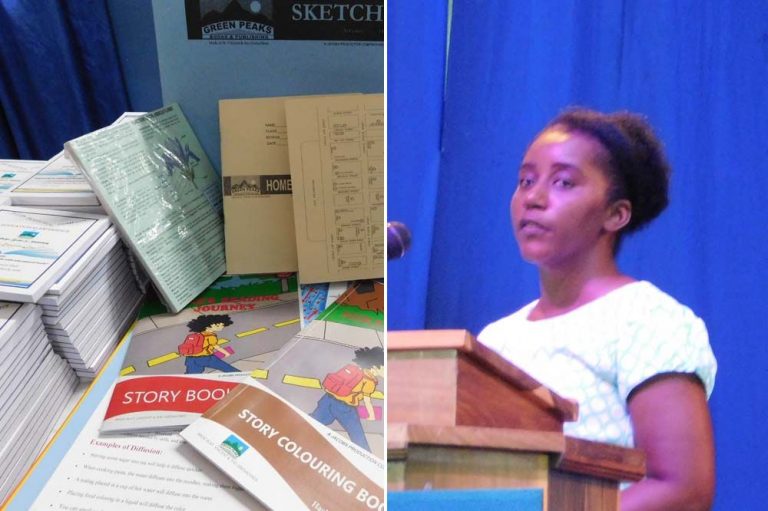 Green Peaks Launches New Line Of Educational Material
A new line of locally produced, educational books and learning material was launched last Monday, March 26.
Haslon-Ann Jacobs, General Manager of Jacobs Production Company announced that her new line of books feature information on St. Vincent and the Grenadines.
"My contribution in empowering our nation's youths is by using educational tools as an asset. Our stationery products are branded under the name 'Green Peaks Books and Publishing'. Our newest educational lines are educational charts with numbers, alphabets, shapes, body parts, icons of St. Vincent and the Grenadines, key board shortcuts and a map of the streets of Kingstown," Jacobs said.
She elaborated that in 2016, a homework book, reading book and a colouring book series was launched. The company also offers notebooks, sketch pads, drawing books and a binding service.
Jacobs, who dropped out of school said she has a burning passion to encourage youths, particularly teenage girls, to take their education seriously and make their parents proud.
Peter Edward, Export Development Manager at Invest SVG asked persons to support local businesses.
Green Peaks operates under the motto, 'Educate yourself today and benefit tomorrow' and is located at Grenville Street in Kingstown and may be contacted at booksproduction@gmail.com.