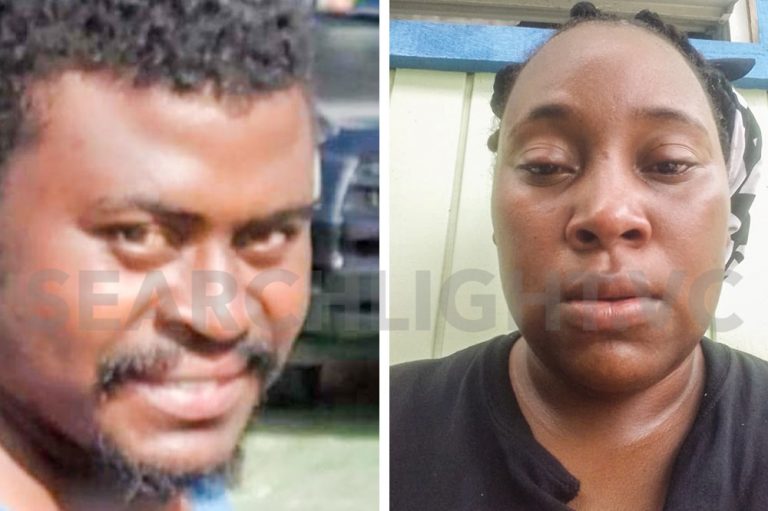 Front Page
August 15, 2023
Family of man missing in boat accident clinging to hope
Stories by Susan Dalzell
The family of Sandy Bay resident Kenson Browne is clinging to hope, even as the search continues for the young man who is still missing at sea.
Browne was declared missing, after a boat in which he was travelling capsized near Owia on Sunday night.
Other persons were rescued after the accident at sea, however up to press time on Monday August 14, there had still been no sight of Kenson.
Speaking to SEARCHLIGHT on Monday morning, Denicesa Browne, sister of the missing man, said she is not giving up hope.
"We continued the search this morning, and we still did not find him, but I am still very hopeful."
"My brother is a good swimmer and diver, and I believe that he is alive."
"He is somewhere out there, probably holding on to a rock or something; just waiting to be rescued."
Fighting to hold back the rushing tears, Denicesa said she has not been able to function since she got news of the boating accident on Sunday night.
"Words cannot express how I feel," the Sandy Bay resident said, as she spoke about her missing 25-year-old brother.
At present, the family is living at the Old Sandy Bay Secondary School, having lost their house in the 2021 volcanic eruptions.
Browne said on Sunday morning, she sent Kenson to the shop, for him to buy things for the family's Sunday lunch.
"He brought back the things and then left to go on a cool out with friends."
She said he left home sometime around 11 am to go to the lime with his friends.
"This was normal, it is something they did every other week."
Knowing that Kenson would still want his home cooked food, after she cooked, Denicesa took out his food and left it on the table.
"His food is still on the table," Denicesa said in Monday's interview with SEARCHLIGHT.
Sunday evening progressed and Kenson did not return home, but the family had no fear that anything might have gone wrong.
It was not until sometime before 8 pm that things changed.
"I got a call from a friend who told me that the boat capsized."
"When I heard that, I was not worried at all, because I know Kenson is a good swimmer and diver."
It was another call about an hour later, that sent the family in an emotional tailspin, when they learnt that Kenson was not among those rescued, and was unaccounted for.
"My brother and I are very close and when I got that call is like I went out of this world."
"Kenson is my right hand and my left hand," Denicesa said, as she clings to the hope that her brother is found.
Kenson's parents Eunice and Dennis May are also hoping and praying that their son is found soon.