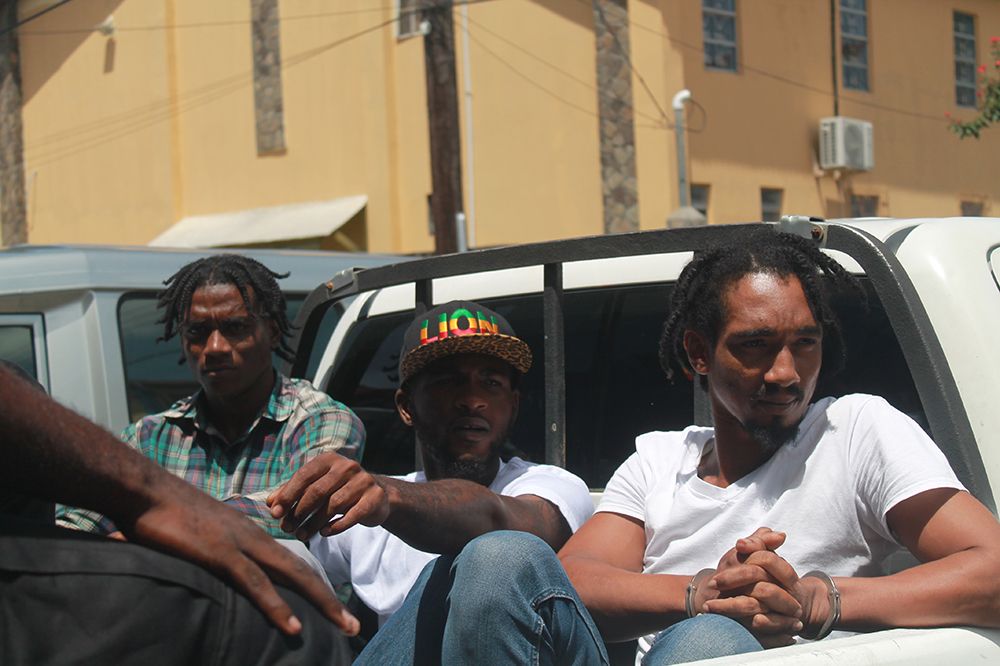 Breaking News
August 18, 2017
Three Men Remanded In Relation to Weapons Charges
[UPDATED]
Three men have been remanded in custody until Monday, despite their efforts to persuade Magistrate Bertie Pompey to do otherwise.
Akeem Ferdinand, a 22-year-old unemployed of Rockies; Mwata Henry, a 25-year-old unemployed of Redemption Sharpes and Marlon Wyllie, a 34-year-old vendor of Murray's Village appeared at the Kingstown Magistrate's Court Thursday and were charged that on August 15 in the Murray's Village area, they were in possession of a prohibited weapon – a 9-millimetre Uzi.
They were also charged with possession of 12 9-millimetre rounds without a license.
Ferdinand pleaded guilty to both charges while Henry and Wyllie pleaded not guilty.
Henry, a resident of Redemption Sharpes pleaded guilty to two further charges; driving an uninsured vehicle without a license and driving a vehicle without a driver's permit.
Prosecutor in the matter, Station Sergeant Elgin Richards asked that the men be remanded into custody "given the shooting that happened at this time in Sharpes and the close proximity of where they were found with this weapon".