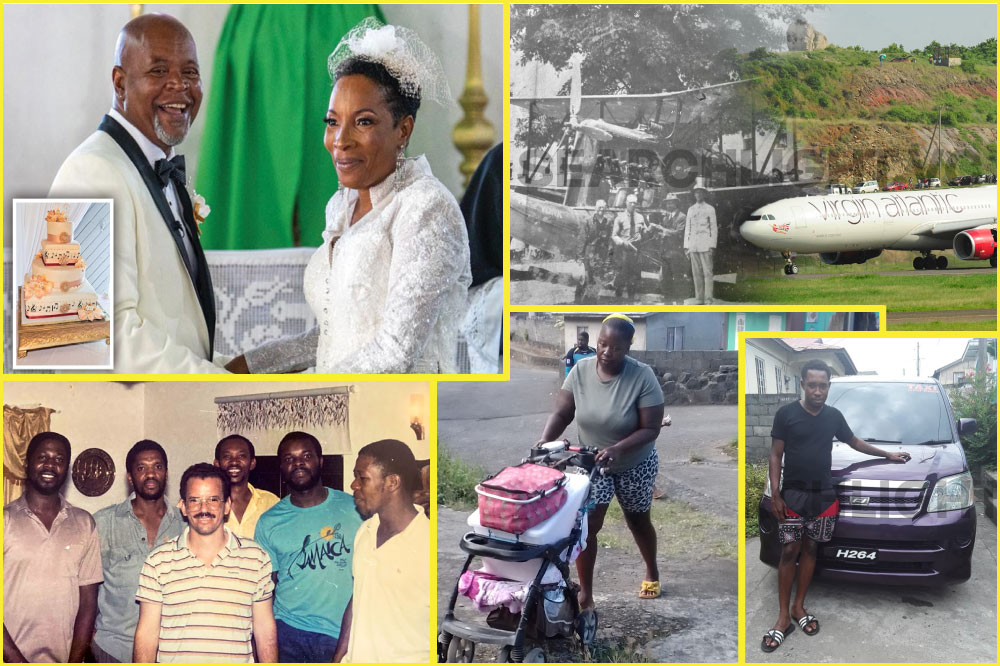 Features, Special Features
December 25, 2022
Year in Review: Struggles, triumphs and historical celebrations in 2022
Vincentians overcame many challenges in 2022, against the backdrop of the COVID-19 pandemic and recovery in the wake of the eruption of La Soufriere.
Students excelled academically, entrepreneurs experienced big wins for their businesses and new stories were recorded on history's pages.
Below are most popular feature stories in 2022, according to metrics on the searchlight.vc website:
1.Young mother's life is no stroll in the park
The life of  a mother of three from Gorse was featured on the front page, highlighting the struggles of the beverage and pastry vendor.  Following the publication of Glasgow's story, she was able to receive donations to help jump start her business.
2. Georgetown woman transforms her life by making coconut oil
Another female entrepreneur, Denise Richards, was also featured in SEARCHLIGHT which saw her coconut oil business soaring to new heights.
3.Pat Ragguette weds childhood friend in lavish ceremony 
Love was in the air when Pat Ragguette, a four-time calypso queen in St Vincent and the Grenadines, wed the love of her life Roy Russell.
4.From where in St Vincent does the best tri tri come? (+video)
Leeward or Windward tri tri, which is the best? Prime Minister Dr. Ralph Gonsalves put the argument to bed with his claim that the best tri tri comes from Colonaire.
5.Jack of all trades now into taxi operation at Georgetown
Keyron Lewis is a man on the hustle with a drive to succeed. SEARCHLIGHT featured the story of the Georgetown taxi operator back in May.
6.Jael makes good on promise to top his mother's CPEA exam score
The friendly spirit of competition between mother and son in the Caribbean Primary Exit Assessment (CPEA) was a popular story for readers.
7.Rockies woman calls for an end to discrimination
"Let's normalise disabled persons working with able-bodied persons without discrimination" was the plea made a member of the disabled community, Tinique Primus.
8.First batch of Vincentian graduates of Cuban universities reach retirement
After braving the challenges of studying Cuba, in the height of anti-communist propaganda back in the 1980's, a group of students returned to SVG as qualified professionals and went on to make meaningful contributions to the country.
9.Vincentian woman's fascination with planes fuels desire to pursue degree in Aerospace Engineering
Following her childhood passion, Vincentian Rhaine Williams graduated from the Embry-Riddle Aeronautical University in Florida with a BSc in Aerospace Engineering.
10.St Vincent and the Grenadines entered the age of flight 95 years ago – The journey from 1927
SVG celebrated 95 years in the modern era of flight after four American planes first landed on the island on April 8, 1927.