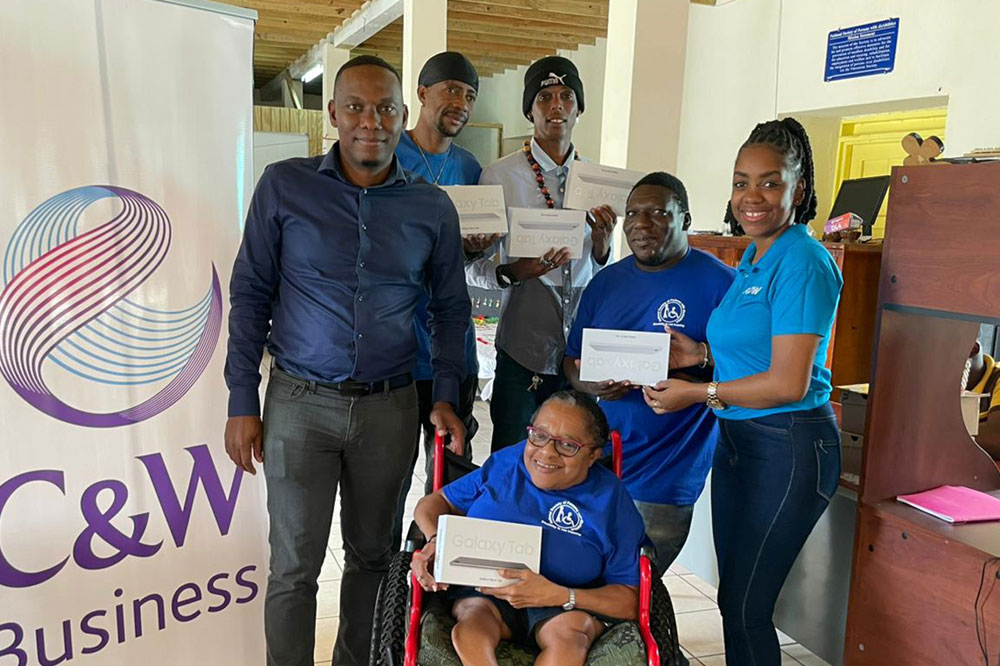 Press Release
January 31, 2023
FLOW lends a hand to National Society of Persons with Disabilities
Telecommunications provider, FLOW, said it has partnered with the National Society of Persons with Disabilities in their continued mission to improve the lives of Vincentians living with disabilities.
On Friday, January 20, Flow's country manager Wayne Hull, and his team visited the society's headquarters at the old Anglican School building on Higginson Street where they donated five tablet computers to the Society.
In a release, the company said this is to aid in the Society's information technology awareness and development plan among members as it prepares to resume face-to-face activities which were suspended due to the COVID-19 pandemic.
"I feel great about the donation," said president of the NSB, Andrea Ashers, "and I wish to thank FLOW, especially Mr. Hull, for the contribution…I look forward to continued cooperation in the future." The society comprises people with disabilities who meet at the Association's headquarters to make items that are offered for sale to the public as a means of creating self-employment.
RELATED ARTICLE: Appeal made for better treatment of people living with disabilities