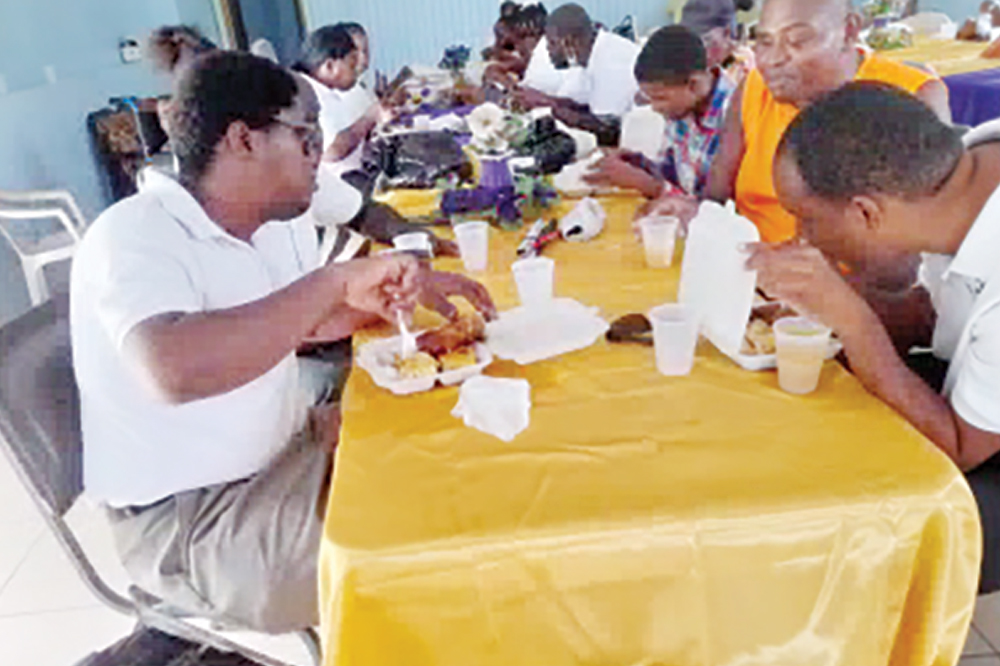 Appeal made for better treatment of people living with disabilities
As St Vincent and the Grenadines (SVG) joins the rest of the world in celebrating the International Day of Persons with Disabilities on Saturday, December 3, a call is being made for better treatment of persons in SVG who are living with disabilities.
The call comes from Cheryl Adams, president of Voice of the Disabled, an organisation located at San Souci which is advocates for the disabled.
In an interview with SEARCHLIGHT this week, Adams said in many cases persons with disabilities "are being pushed aside," and sometimes, there is still that element of stigma attached to them.
"Persons with disabilities are not disabled, they are just differently able," Adams stressed.
Hence, while such persons may not be able to do everything that an able bodied person can, there are things which a person with disabilities can do.
Adams, who is blind called on parents of children with disabilities to teach them some level of independence at an early age, so that they will be able to do little things for themselves, even in the home.
While she understands that different conditions may result in varying types of disabilities, Adams is encouraging persons with limited ability to "just do what you can do."
"Try to motivate yourself to stay active and not become totally dependent on others,"she urged.
She also called for a change in the way society views persons with disabilities.
"The community spirit is no longer there, persons have become all for themselves," she pointed out.
"It's a selfish world, but we are living in this world, and we should live in unity and togetherness.
"Take time out to help someone cross the street…help someone get from point A to point B…God is going to bless you for that,"she affirmed.
" If we look at the stories in the Bible, we see that Jesus was always showing up himself to look at the differently abled, and the elderly and children."
As SVG prepares to celebrate the International Day of Persons with Disabilities tomorrow, Saturday December 3, Adams made a passionate plea for "society to become friendly towards persons with disabilities."
"Don't watch them, don't scorn them, don't think you are better than them because we are all flesh and blood," she said.
"We need to rethink, I don't know how people come so selfish," the Voice of the Disabled president lamented.
"We too, who are representing people with disabilities, we need to do more outreach, educate people more, but finance is our challenge."
Adams, who is a resident of Chester Cottage, said that she has been totally blind since the tender age of two years.
She championed the founding of Voice of the Disabled in October, 2016 and the group is now housed at the San Souci Community Centre.
Adams is also appealing to the Police traffic department for a pedestrian crossing to be placed near to their headquarters to make it less risky for persons entering and leaving the compound.
International Day of Persons with Disabilities will be observed under the theme "Transformative Solutions for Inclusive Development: The Role of Innovation in Fuelling an Accessible and Equitable world."
The day is being observed in order to promote an understanding of disability issues and mobilize support for the dignity, rights and well being of persons living with disabilities.