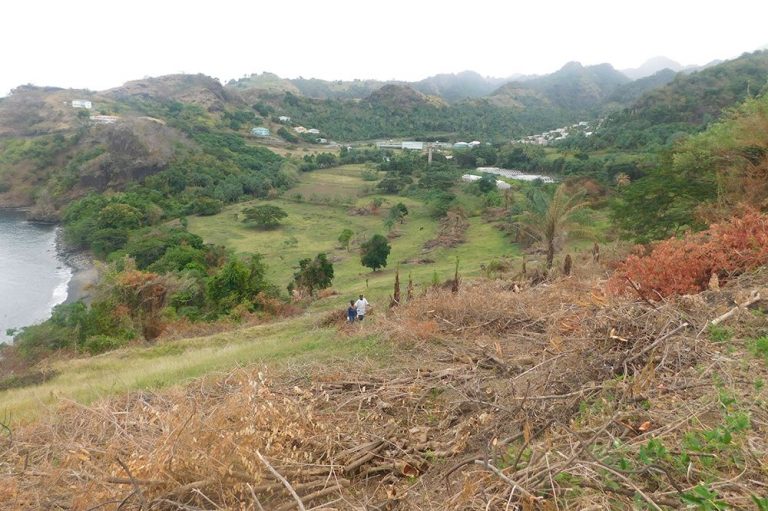 Mt Wynne/Peters Hope resort project moving ahead apace
Work on the Mt Wynne / Peters Hope development project is moving ahead with full speed.
During a visit to the site yesterday, SEARCHLIGHT witnessed the work being done to clear the site.
Site supervisor Andel Samuel told SEARCHLIGHT that work on the property began roughly five weeks ago.
"We try to keep the environment as [eco]-friendly as possible; we only cut trees that we are supposed to cut; if they are not hampering the construction they would remain," Samuel explained.
Since the sale of the land and the breaking of ground, many questions have been raised regarding access to the Mt Wynne/Peters Hope beach.
However, Samuel explained that the access to the beach is going to remain, since their construction has nothing to do with the beach.
"We don't have no land over the road; the land is above the road. The access to the beach is gonna still remain; we don't have nothing to do with the access to the beach," the site supervisor pointed out.
He also noted that on the Mt Wynne side of the development, there is a piece of land overlooking the beach; however access would not be disrupted in any way.
The project broke ground on January 19, 2017 and employs 27 residents of the Central Leeward constituency.
The 31-acre property was purchased last year by Pace Development Inc for XCD $7 million for the construction of 50 villas and a 200-room hotel. (CM)