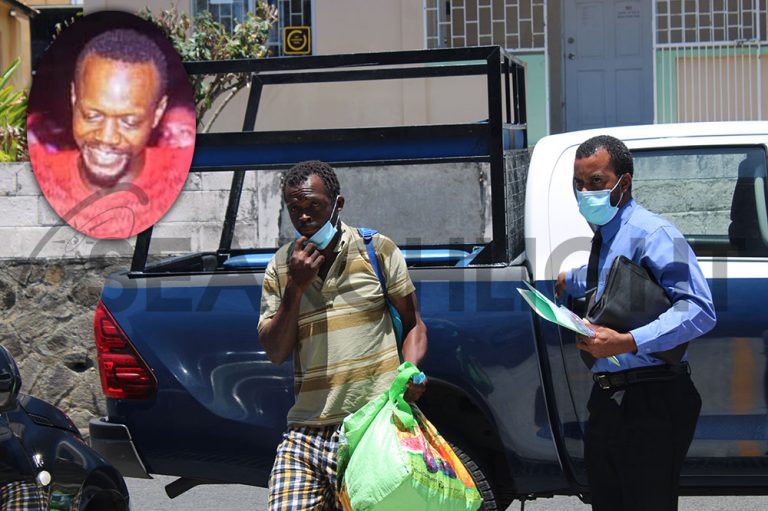 Breaking News
April 12, 2022
New Grounds man charged with murder of tyre shop worker
In the wake of a stabbing incident on Sunday night that left a 43-year-old labourer of New Grounds dead, a man has today, Tuesday, April 12, been charged with murder.
Jeremiah Bacchus, also known as 'Nyama', was escorted by Georgetown police to the Kingstown Magistrate's Court (KMC) this morning.
Senior Magistrate Rickie Burnett read the charge to the 41-year-old labourer of New Grounds that he, with malice aforethought, did cause the death of Jeremiah Daniel by an unlawful act.
The deceased, who was an employee at a tyre shop and is also known as 'ET', is said to have succumbed to a single stab wound to the chest that was inflicted at about 10 pm on April 10 while he was in the vicinity of a gas station.
The accused was not required to enter a 'Guilty' or 'Not Guilty' plea at this stage.
The magistrate adjourned the matter to April 19 and transferred it to the Serious Offences Court (SOC) where the court will likely set a date to begin a preliminary inquiry into the evidence against Bacchus.