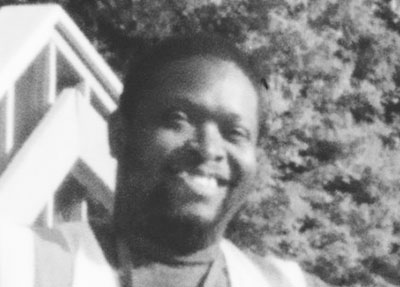 In Memoriam – Kanhai Alanzo John
Kanhai Alanzo John
Better Known as "Ali" of
Layou and the USA
April 17, 1978 –
August 9, 2020
Until We Meet Again
Those special memories of you will always bring a smile.
If only I can have you back for just a little while.
Then we can sit and talk again, just like we used to do.
You always meant so very much and always will do too.
The fact that you're no longer here will always cause us pain.
But you're forever in our hearts until we meet again.
Lovingly remembered by: wife Seymourne, children Esther and Keeling, mother Donna, father Joseph, brother Thornley, sisters Kellyann and Kellisia, grandmother Yvonne, friends Javi and Sudan, the John, Hazelwood, Baker, O'Garro families, many other relatives
and friends.