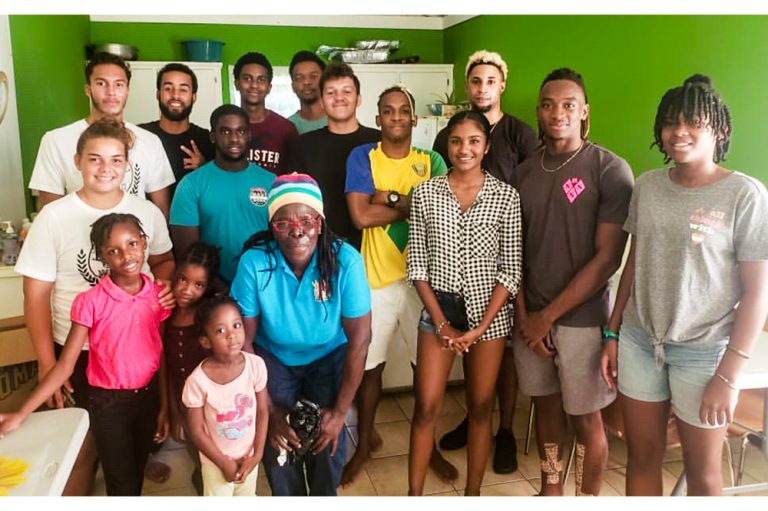 Salvation Army official grateful for footballers' efforts
Captain Ernest Gachelin of the Salvation Army is grateful for the contribution made to the Children's Home at Pembroke, which was the proceeds from a charity football match held at the Arnos Vale Two playing field, last month.
As a result of the match, the orphanage was the recipient of a quantity of toiletries, food items and clothing, thanks to the fund-raising efforts of Oalex Anderson, Kyle Edwards and Chelsea Cordice, all national footballers.
Gachelin, on behalf of the home which presently cares for eight children between the ages of 4 and 12, admitted, "We are thankful and really appreciative for the donation".
Conceding that the needs of the orphanage are "ongoing", Gachelin commented, "We are always in need and will welcome other such donations".
"We have bills to pay and we have workers to pay," Gachelin underscored.
The genesis of the charity match came from a social media post from Anderson, who said he wanted to do something to help unfortunate children here in St Vincent and the Grenadines.
Anderson's post attracted others who jumped on board and made the charity match a reality, and most importantly, was able to touch the Salvation Army Children's Home in a tangible way.
Reflecting on his input, Anderson said he was satisfied that they were able to leave an impression on the institution.
The charity match featured Da Boys versus Wetmen of the Black Sands Swim Squad.