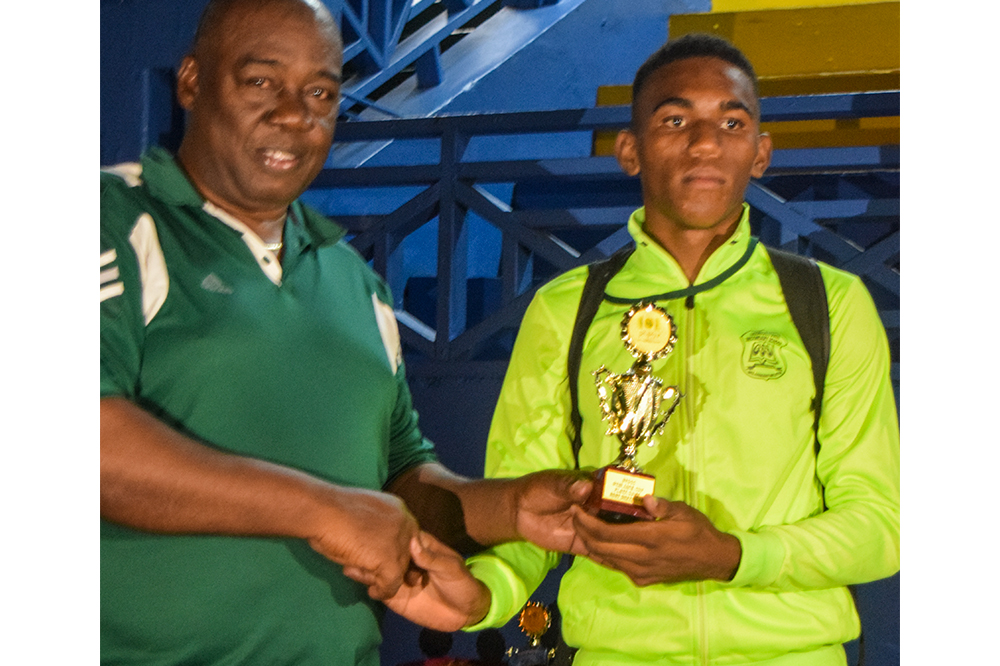 SVGCC host inaugural Otis Jack Cup
The sports department of the St Vincent and the Grenadines Community College hosted the inaugural Otis Jack Cup, last Thursday evening at the Victoria Park.
The event featured the first and second places in the SVGCC's inter-divisional invitational football competition and the corresponding places in the secondary schools' competition.
In the plate final, with the second place teams, Terrason Joseph scored twice to give the Georgetown Secondary a 2- nil win over Year Two Arts, Science and General Studies.
Then in the classic final, the RSVG Police Youth Club, the SVGCC's champion, got past the Central Leeward Secondary School, 2-1.
Shamol Reid scored for Central Leeward in the 30th minute. However, goals by Dequan Springer in the 50th minute and Dennis Patterson in the 50th minute, gave the Police Youth Club, a come from behind win.
Awards were presented to the top performers in both matches.
In the plate match, Davano Sutton was named the best midfielder and the MVP, with Ovandi Bibby, adjudged the best goalkeeper, with Enrico Lorraine named best defender, and Terrason Joseph, the best strikers. All recipients were from the Georgetown Secondary School.
In the classic final, Jowan Sayers of RSVG Police Youth Club was listed as the best midfielder and MVP of the match.
The RSVG Police Youth Club's Anthony Hazel won the award for best goalkeeper, with the Central Leeward duo of Mekeal Williams and Oryan Velox, best defender and best striker, respectively.
Otis Jack was a former sports co-ordinator of the SVGCC. Jack died in 2015.