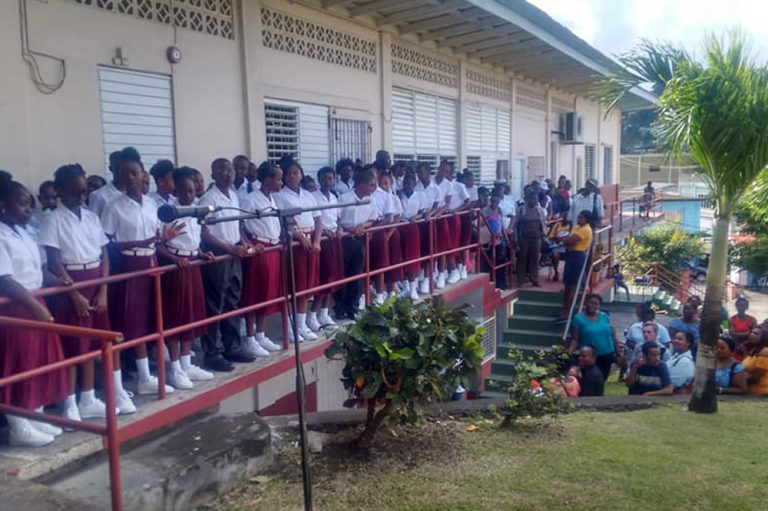 Press Release
March 3, 2023
Bishops College planning early for its 60th anniversary
The Bishop's College, Kingstown is making early preparations to mark its sixtieth anniversary in January, 2024.
This Anglican Government assisted Secondary School opened its doors on January 20, 1964, to offer a secondary education to Anglicans and non-Anglicans, a release issued on behalf of thee school states.
The Rev'd Fr Overton Gilkes was the first Principal.
The Right Rev'd C. Leopold Friday, Bishop of the Windward Islands and Chair of the Board of Governors of the institution, recently met with members of the Board of Governors, the principal and staff, alumni and some parents to lay the foundation for the path to the 60th anniversary.
An anniversary planning committee is now in place, with Rodney Small and Anginella Young as Co-Chairs, and Bernard Joseph and Sean 'Tana' Brewster as Co- Vice Chairs. The Committee also includes other alumni, the principal, as well as representatives of the Board of Governors.
The anniversary celebrations are expected to begin in June, 2023 and culminate in June 2024.
The Anniversary Planning Committee is urging alumni here in St Vincent and the Grenadines and in the Diaspora to establish contact with the leaders of the committee and also the institution to share their thoughts and ideas and also to be a part of the planning process and the eventual activities.