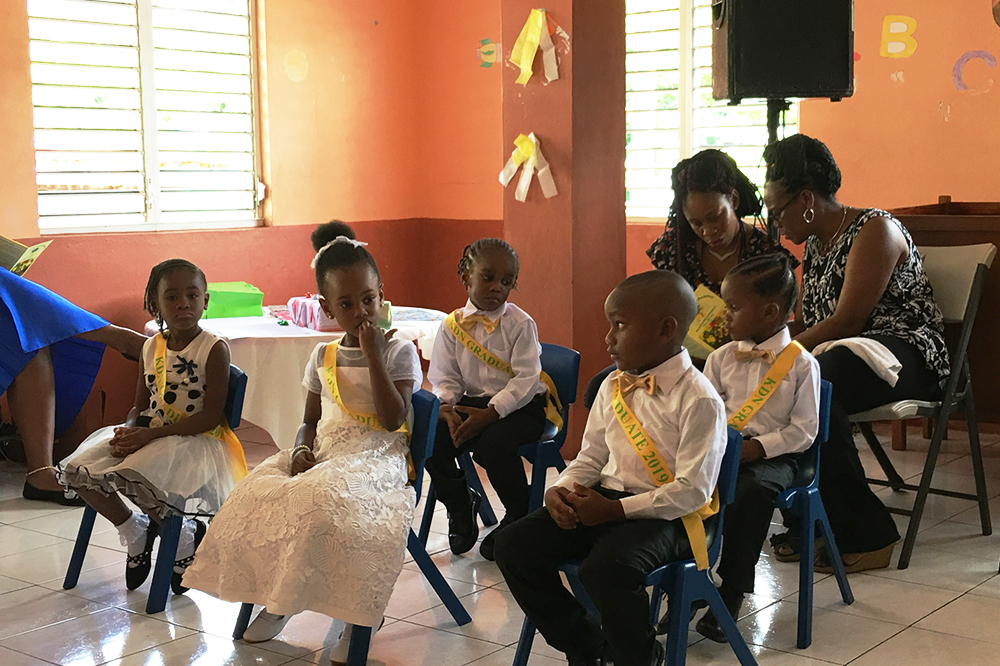 Press Release
August 6, 2019
The Sky's the Limit for Kingstown Day Nursery & Pre-school Graduates
The Kingstown Day Nursery Class of 2019 had a great send off with their Graduation ceremony on Thursday, July 25.
Parents, teachers and well-wishers were fully entertained by the little ones who performed several recitations along with a dance and poem by Vanessa Baptiste and Mya Richards and a Memory Verse by Kelvin Burgin, Leonardo Edwards and Charles Vanloo.
Guest speaker Ellica Matthews, Psychologist, encouraged the children to remember that they could be anything they wanted to be as the "Sky is the Limit"! Building on this year's theme the graduates entertained their guests with a lovely presentation named "Community Workers" where they showcased the professions that they wanted to be when they grow up.
The Kingstown Day Nursery is one of the oldest on the island, having opened its doors in November 1954, to accommodate 21 babies only; it has expanded over the years to accommodate pre-schoolers as well. The children are managed in three groups, with a cadre of trained and dedicated staff. The Nursery was rebuilt in 2010 with funding from the Basic Needs Trust Fund and is a modern, spacious and well equipped educational institution that continues to play an invaluable role in caring for and educating our nation's children.