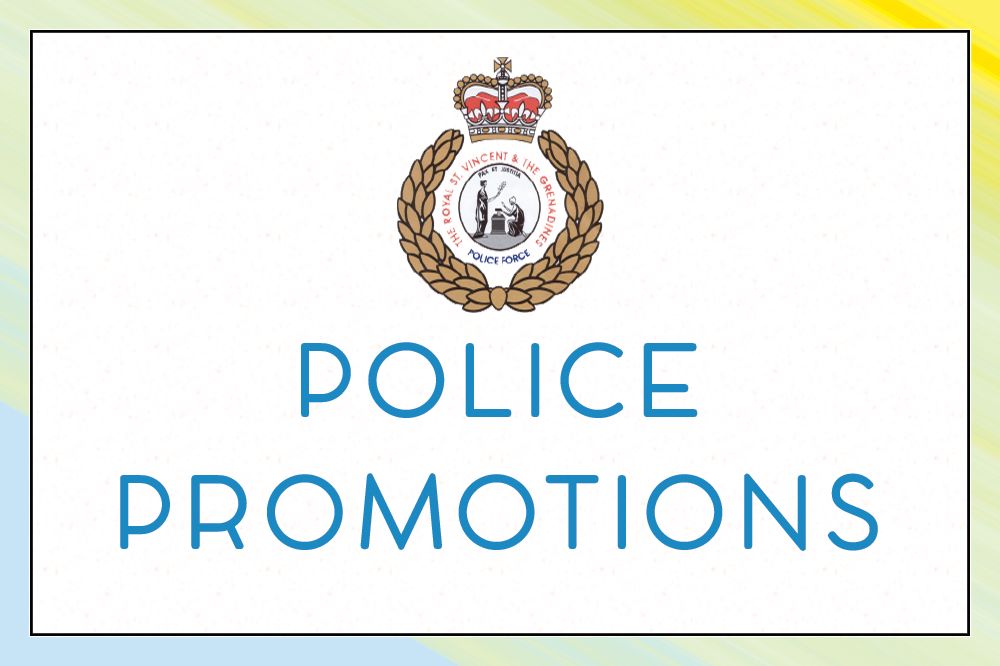 Press Release
June 9, 2017
SVG Police Force annouce promotions ranging from Corporal to Superintendent
Several members of the Royal St.Vincent and the Grenadines Police Force have been promoted to ranks ranging from Corporal of Police to Superintendent of Police.
The promotions, which took effect from June 1, 2017, are also inclusive of Timothy Hazelwood, an Assistant Superintendent of Police, who was promoted to Superintendent of Police and Inspectors Trevor Bailey, Nigel Butcher and Hesran Ballantyne to Assistant Superintendent of Police.
Promoted to the rank of Inspectors are Station Sergeants Charles Allen, Paul Jones, Lyndon Olliver, and Junior Simmons. Sergeants Henry Providence, Dwight Rogers and David Chandler were elevated to Station Sergeants, while Brangurgon Glasgow of the Coast Guard was promoted to Chief Petit Officer.
Meanwhile, Acting Corporals Royden Hanaway, Saleme George, Roxanne Ralph Horne, and Jeron Glasgow along with Constables Delano Charles and Allison Simon were promoted to the ranks of Corporal.
Commissioner of Police Renold Hadaway and other gazetted officers extend commendations to the officers on their promotion.
The Commissioner expressed that this elevation is a significant milestone in the officers' careers.
Commissioner Hadaway encouraged the officers to let hard work and dedication continue to define their careers.(Police Public Relations)