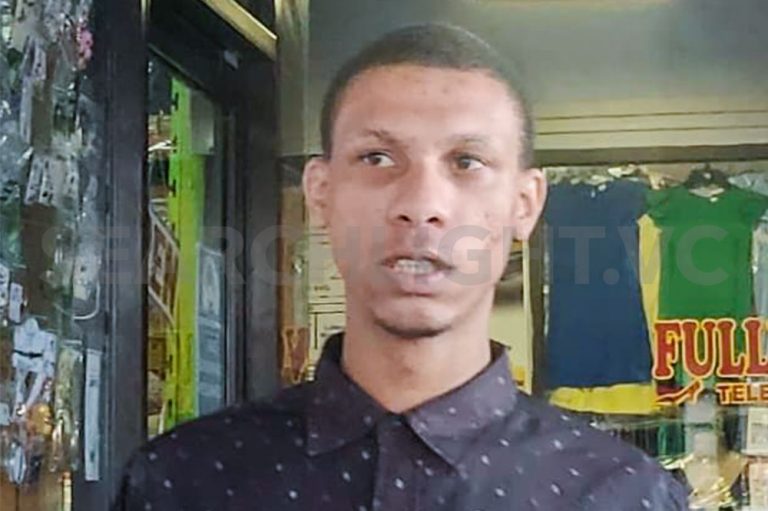 From the Courts, News
November 7, 2023
Young man sentenced to 8 years for armed trespass and theft
A young man has been sentenced to eight years in prison after he was found guilty of trespassing into the house of a retired principal and stealing over $3000, while being armed with a cutlass.
Kenroy Bibby, who was 21 years old when he was charged with the indictable offence, appeared at High Court #2 before Justice Rickie Burnett yesterday, Monday, November 6 for his sentencing.
Bibby was charged that on August 7, 2021 at New Montrose he did trespass into the house of Antoinette Jardine of New Montrose while being armed with a cutlass, and stole $3,600, the property of Antoinette Jardine.
The facts are that Jardine resides in a two storey house with her mother, father and son. Her son was not home at the time of the offence. While she was sitting in her living room, she saw a male entering her home and thought it was her son. When she realised that it was a stranger, she screamed.
The male walked to the dining table, picked up Jardine's purse, removed $3,600 from the purse and left.
As a result, the matter was reported to the police.
Bibby was considered to be a suspect after a detailed description was given by Jardine.
An identification parade was then held with a queue of other suspects, and Bibby was selected as the perpetrator which resulted in him being interviewed and arrested.
A mixed nine-member jury later found him guilty of the offence.
The judge referred to the sentencing guidelines and found that based on the seriousness and consequence of the offence, it falls under Category three and Level B, and so he began with a starting point of six years imprisonment.
The court found that "greed" served as an aggravating factor of the offence, and there were no mitigating factors. As a result, one year was added to the sentence.
Aggravating of the offender is that he has had one previous conviction for burglary, and multiple offences for theft of stolen goods. Mitigating of him was his age. The court then added one year to the sentence.
The court then deducted one month and 24 days, as he has already served this much time on remand. Bibby will then serve the remainder seven years, 11 months and seven days in prison.
Prosecutor Cornelius Tittle appeared on behalf of the Crown, while Bibby was unrepresented.