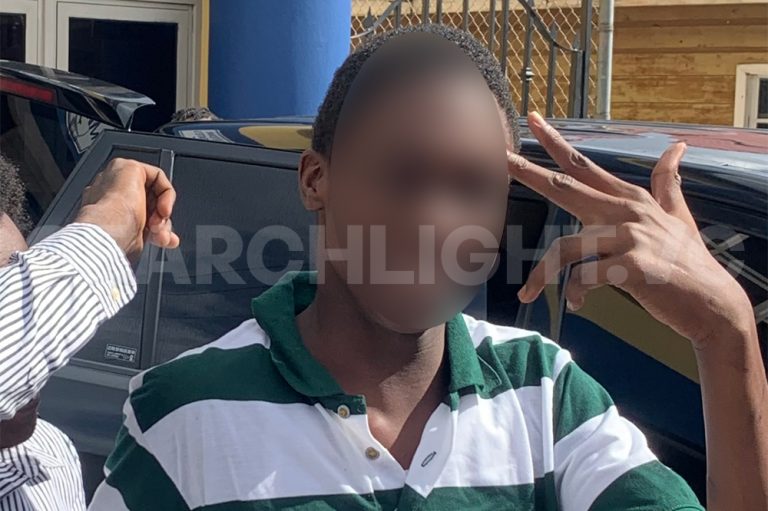 From the Courts, News
March 10, 2023
Homeless juvenile finds himself back in court
Almost three weeks after he was found guilty of burglary and damage to property, a 16-year-old has found himself back in the court on a charge of a similar nature.
The youngster, who resides on the streets of Kingstown pleaded not guilty to a charge of damage to property when he appeared at the Serious Offences Court on March 6.
The youth is charged that on March 2, at Paul's Avenue, without lawful excuse he damaged a glass door valued at $640.00, the property of Alex Thomas of Glamorgan, and was reckless as to whether such property would be damaged.
The defendant pleaded not guilty to the charge and Sergeant Atnel Ash did not object to his bail. Ash asked for sufficient surety. He asked that the defendant have no contact with the virtual complainant, and he also asked for the matter to be adjourned and transferred to the Kingstown Magistrate's Court.
Chief Magistrate, Rechanne Browne granted bail in the sum of $1000.00 with one surety. The youngster is to have no contact with Thomas and he will anext appear in the Kingstown Magistrate's Court on March 27 for trial.
The juvenile told the court that he had no one to sign surety for him.
On February 16, the defendant was one of three men who Senior Magistrate Rickie Burnett found guilty of entering Platinum Divas store as trespassers and stealing accessories valued at $68,150.00.
The juvenile was also found guilty of damaging a 38 x 33 glass window valued at $1000.00 without lawful excuse.
Director of Marion House, Jeannie Ollivierre was asked to attend court on February 17 as the magistrate was seeking assistance for the 16-year-old.
Burnett was seeking to find an appropriate sentence that was in line with the guidelines of the Eastern Caribbean Supreme Court that for offenders like the 16 year old, prison will not be the best place for them.
The youngster who lives on the street told the court that he was influenced to use cocaine and that his mother is dead. He also said that both his brother and his father are in prison.
After Ollivierre was asked to turn up to court, the juvenile was sent to Marion House to enrol in the Youth Assistance Programme for one year; alternatively, he would spend 12 months in prison if he does not complete the programme.