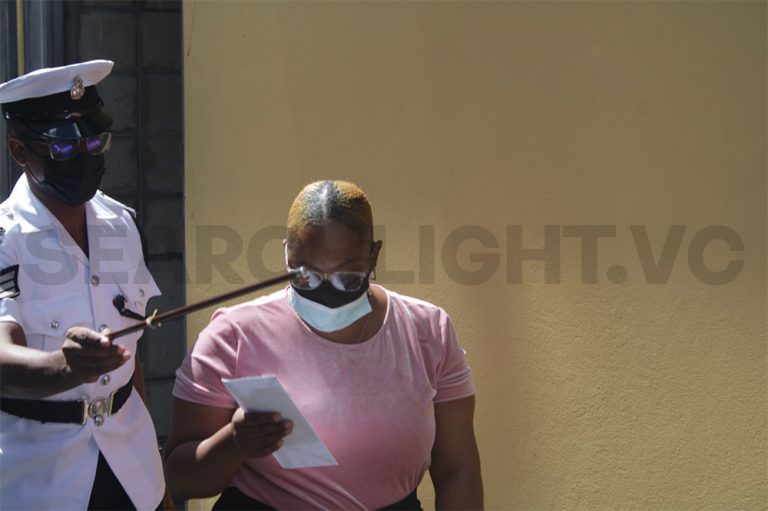 From the Courts, News
February 3, 2023
Owia nurse cries in court after hearing sentence for cocaine possession
By Kemarlie Durrant
A nurse broke down in tears at the Serious Offences Court on February 3, when was slapped with a 2-year, 10-month prison sentence for possession of nearly sixty kilograms of cocaine at the Owia Clinic last year.
Lucresha Nanton, 35, pleaded guilty when she appeared in the Serious Offences Court on January 27, to a charge that on January 22, 2022 at Owia, she had in her possession a controlled drug, to wit 59,039 grammes of cocaine with the intent to supply to another.
She pleaded not guilty to a second charge for having the drug in her possession for the purpose of trafficking. This charge was later withdrawn by prosecution when the matter was heard at the Georgetown Magistrate Court on January 30.
Nanton's arrest came after a massive drug haul was conducted in 2022 at the Owia Clinic which she was in charge.
When a search warrant was presented, Nanton had told police that she had nothing illegal to declare. During the search, she told police that she did not know where to locate a key for a room in the nurse's quarters.
The police used force to open the door and a brown barrel with a white cover was seen inside the room alongside a bed.  The barrel was opened and medical supplies were seen at the top. While these supplies were being removed, in the presence of the police Nanton said, "Officer me want talk to me lawyer."
Fifty-four packages of whitish substance resembling cocaine were found in the barrel. Nanton was arrested on suspicion and she was later charged for the offences.
Chief Magistrate Rechanne Browne handed down the sentence on Friday morning after she requested that the court visit the Narcotics Base to see the exhibits and get an appreciation of the packaging and quantum. The defendant was also expected to be present at this visit.
The drugs have an estimated street value of EC $1.8 million.