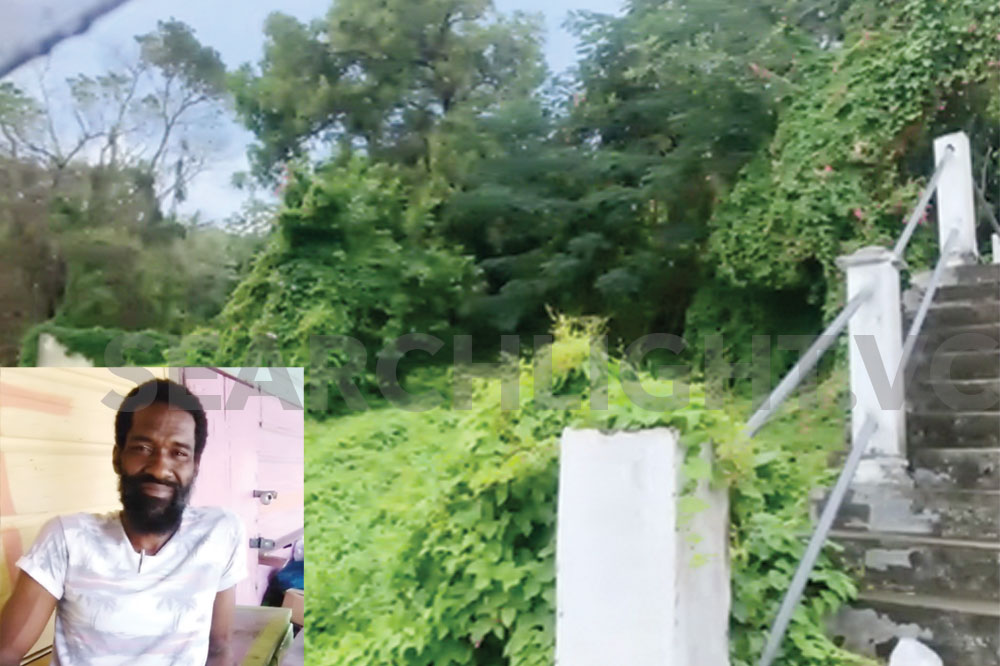 Cart man, found dead at Nine Steps, felt he was going to die
Shabaka "Bakka" Baptiste, the 43-year-old cart man of Rose Place who was found dead on Wednesday, December 28 seems to have known he was going to die.
Baptiste who was also known as "Union" and who sometimes used the surname Clarke, was discovered unresponsive in his 'shanty' at Nine Steps/Rose Place by his brother around 9:40 a.m.
Yesterday, Thursday, December 29 Baptiste's sister Charlene Feddows told SEARCHLIGHT that her brother called her on Friday, December 23 and told her he was not feeling well. She lives on Union Island.
She said he told her that she needed to come get him and take him to the doctor, but when she suggested a date for the medical visit, he said that was too late.
"Is like he had the feeling he was going to die," Feddows said, while adding that her plan was to take her brother back to Union Island to live.
She said he was born and raised on the Grenadine Island and she is saddened by his sudden passing as he was a person with a good heart.
An autopsy is expected to be carried out on Baptiste today. A family member said he is of the opinion that the deceased may have had underlying medical conditions and that no foul play is suspected in his death.