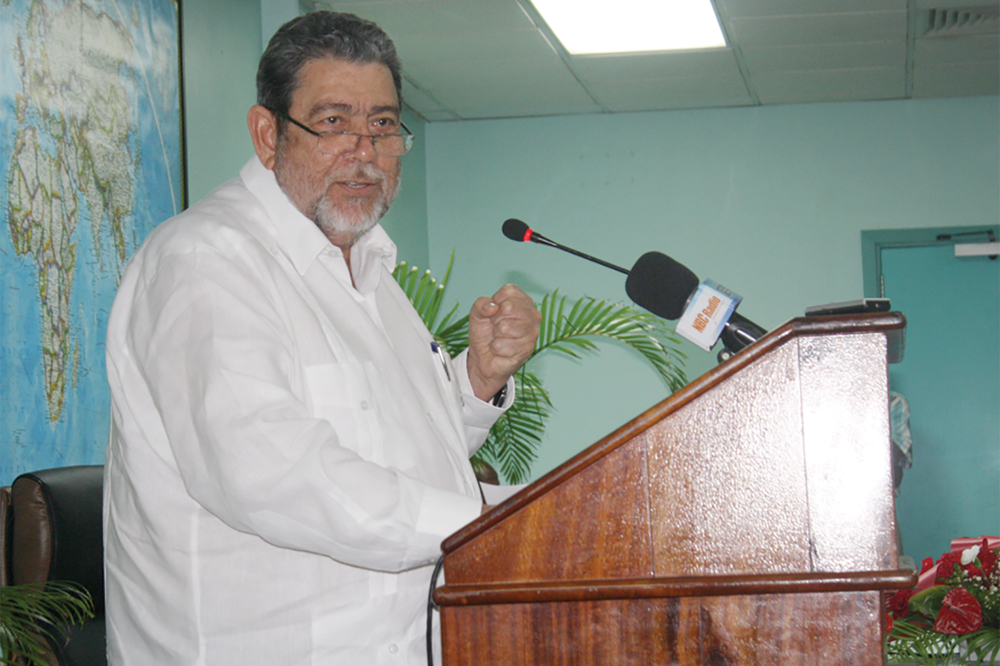 Police doing a good job but "too many slackers" – PM
Prime Minister Ralph Gonsalves has called for a greater police presence in and around St Vincent and the Grenadines (SVG) in a bid to stamp out crime and violence in the communities.
Speaking on radio last Sunday, November 27, Gonsalves said he spoke to the Commissioner of Police, Colin John about the necessity and desirability for a greater physical presence in communities of members of the Royal St Vincent and the Grenadines Police Force (RSVGPF).
He said when the police were patrolling the area near Young Island, crime in that area was contained.
However, as soon as the police presence was removed, crime was back up.
Last weekend, the Prime Minister, who is also Minister of National Security, attended the funeral of 30 year old Lorenzo DeShong of Redemption Sharpes who died at the Milton Cato Memorial Hospital on November 3, after he was shot in an incident at Redemption Sharpes.
That shooting also claimed the life of Jerroy "Jay Jay" Phillips of the same address.
Describing DeShong's killing as "collateral damage", Gonsalves called for more mobile patrols and other police presence, especially now that cruise ship passengers are visiting these shores.
With 1100 police now at the state's disposal, and over 60 more being trained, Gonsalves called for better deployment and supervision of these officers.
"The police are our frontline in defending us against the criminals.
"By and large, they do a good job, but the fact of the matter is this, there are too many slackers."
RELATED ARTICLE: Disrespectful young man placed on a bond for his conduct towards female police officers