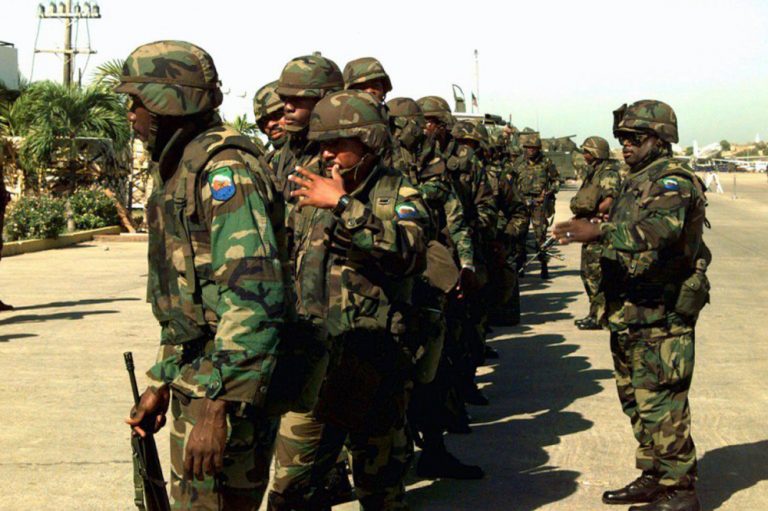 Front Page
November 18, 2022
No SVG police boots on ground for Haiti – PM
Prime Minister, Dr Ralph Gonsalves has firmly stated that his government will not be sending anyone from the Royal St Vincent and the Grenadines Police Force (RSVGPF) to Haiti, as the humanitarian and political crisis worsens among the Haitian people.
"St Vincent and the Grenadines will not be sending any police in that situation," Gonsalves told listeners to NBC radio on Wednesday.
Explaining why members of the local constabulary will not be sent to Haiti, Dr Gonsalves said, "because I don't want anybody to interpret us as going to send police there to help to prop up a government which so many are contending inside of Haiti, does not possess the legitimacy."
While there is need for foreign intervention Haiti now, Gonsalves said he is mindful that "any security force which goes in there will be looked at with suspicion, as though they are propping up the current Haitian government.
Haiti is a member of the Caribbean Community (Caricom), and the regional grouping has already volunteered to facilitate dialogue to hopefully bring about an end to the ongoing crisis.
The situation in Haiti was discussed on Tuesday, November 15 during a meeting of Caricom Ministers of Foreign Affairs.
Gonsalves attended this meeting via Zoom, as Foreign Affairs Minister, Keisal Peters was unable to make the connection at the time.
At present, gangs are controlling large parts of Haiti, making the distribution of aid almost impossible.
He said that the police force in Haiti is "numerically weak and riddled with corruption" and "unable to deal with the ongoing escalation of violence there."
"So you have to address the security situation, and people from outside would have to go in to help."
This discussion is now taking place within Caricom and other states that are willing to assist Haiti.
Dr Gonsalves however cautioned that Caricom cannot impose a solution on Haiti.
That he said, must be left to the Haitian people.
The Prime Minister is of the view that the situation in Haiti requires urgent attention.
While stating that St Vincent and the Grenadines is " very supportive of something to be done for the Haitian people", he said the humanitarian, the security and the political crisis in Haiti all have to be linked.
"You can't just link humanitarian and security and forget the political.
"You send English speaking police and soldiers there to work along with the Haitian National Police, they don't speak the creole language… and you don't know if the man who you embedded with is a gang man and you can't understand the language."
However, regardless of these concerns, the Prime Minister is not willing to send local police officers to Haiti.
"When it comes to public policy, you know I'm not a reckless man.
"We have to do something to help …on the humanitarian crisis…we all agreed that we should be helping in every respect, but how can you deal with the humanitarian and the security, unless you deal with the political dimension?" Gonsalves queried.
"As far as St Vincent and the Grenadines is concerned, we are interested in the matter for the people of Haiti.
"We have to find a way forward.
"We have to engage in a manner which will bring good results for the Haitian people."
Dr Gonsalves explained that in the past, there were "too many interventions which had made things worse."
Apart from the humanitarian, security and political crisis, Haiti is also now plagued with an outbreak of Cholera which has claimed the lives of over 100 persons.
Hundreds of people have been killed in Haiti, as violent gangs continue to operate in that country.
On July 7 last year, former Haitian President, Jovenel Moise was assassinated at his home; his wife Martine Moise was also shot and wounded in the attack.