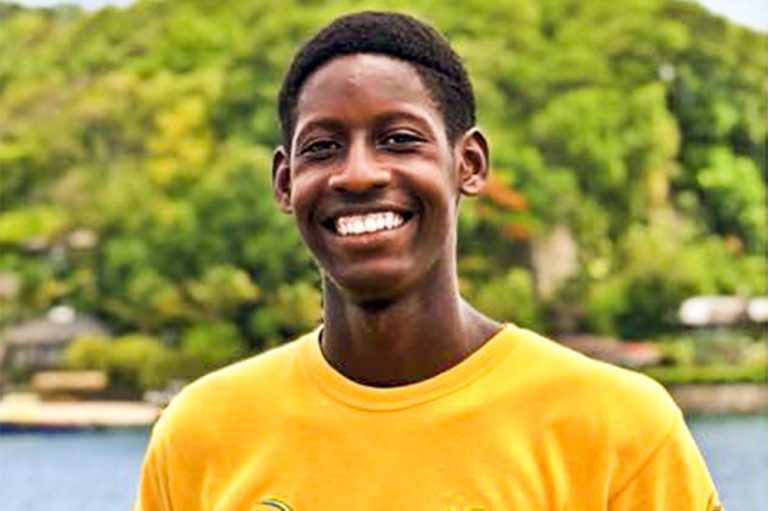 From the Courts
November 15, 2022
Disrespectful young man placed on a bond for his conduct towards female police officers
A 21 year old resident of Glen who was slapped with five charges, including using indecent language to a police officer has been bonded for a year after he pled guilty when he appeared before Senior Magistrate, Rickie Burnett in the Kingstown Magistrate Court last Tuesday, November 8.
Roberto Crichton, a first time offender, was charged for making use of indecent language at the Richmond Hill public road on May 6 to a female officer, PC 173 Charles who was on duty by using the words "way de mudda c*!nt yuh coming by me for?"
The driver of motor vehicle P-9794 was also charged for failing to display a valid license sticker on the vehicle, and using the vehicle with three defective tyres which might be a danger to persons in the vehicle or on the road. In addition, Crichton was charged for failing to have his driver's permit in his possession, and for assaulting a female auxiliary police officer.
Prosecutor, Corlene Samuel presented the facts which revealed that a traffic warden, APC Davis was on duty along the Richmond Hill public road conducting traffic duties outside the public library, along with PC 173 Charles and stopped the vehicle that the defendant was driving.
While dealing with the defendant, Charles called APC Davis for assistance and the defendant was rather aggressive while talking to PC Charles.
APC Davis, observing his behaviour, took out her phone and attempted to record him. While she was doing so, the defendant got out of the vehicle, pointed his hands at the officer and made an attempt to snatch the phone from her.
He was taken to the Central Police station, the vehicle was checked, and it was noticed that the vehicle was not displaying its license sticker.
It was also observed that the vehicle had defective tyres.
In mitigation, counsel, Charmine Walters appearing on behalf of the defendant told the court that Chrichton is 21 years old, and had entered a guilty plea.
She said, "he is very young, and is very intelligent, he completed community college A'levels and it is very sad that he now has to receive a criminal record for his stupid temper."
The lawyer also highlighted that Chrichton had been driving his company's vehicle as part of his duties on the day of the offences.
She asked the court for leniency, and asked that the defendant be placed on a bond.
She acknowledged that the defendant has problems with his temper, and told the court that help is being sought for him.
However, the lawyer also pointed out that "ignorance to law is no excuse" after explaining that Chrichton had his drivers license, but it was in a different bag and even after explaining this to the police, they still proceeded with the charge.
While a conversation was going on between the magistrate and defense lawyer the prosecutor was asked for her input.
Samuel told the court that with regard to indecent language, "we notice that young people have no respect for authority these days…and this is something that we need to try and build back because it is deteriorating."
She added that "in the situation, it was two police women and I think that is the reason why he proceeded that way to deal with it," noting that she believes Chrichton behaved like that because he felt "women can't lock me up".
But she acknowledged that "he disrespected the police women" and that is why she had to review him because he was being aggressive.
The Senior Magistrate, placed Chrichton on a bond for one year in the sum of $1500.00; if he breaches the bond he will spend one month in prison on each charge.
RELATED ARTICLE: Court orders woman who stole phone from a Good Samaritan to pay compensation