Posted on
Minister says he will not see unvaccinated people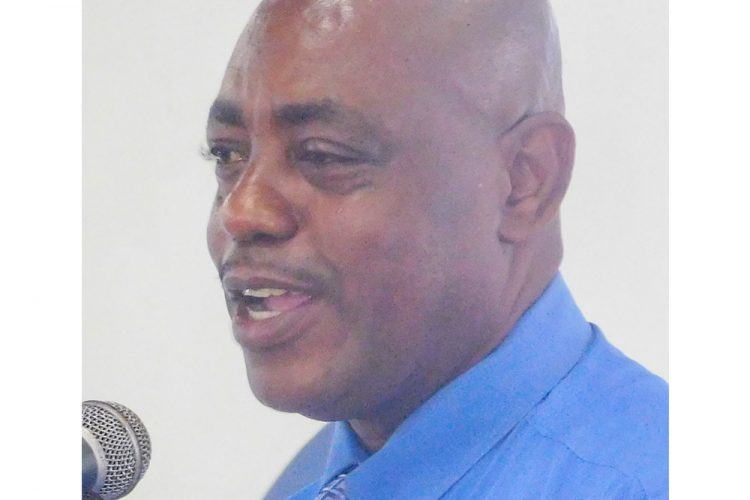 While governments, businesses and medical professionals are so far relying on moral suasion to get persons to take COVID-19 vaccines, politician Frederick Stephenson puts it bluntly- get vaccinated or stay away from him.  
On June 10, Stephenson, Minister of the Public Service, Consumer Affairs and Sports wrote this on the social media site Facebook: "Important Notice: As Of Today June 10, I Will Not See Anyone At My Place Of Residence, Or The Constituency Office In Biabou Or The Office Of The Ministry Of The Public Service Until You Have Your Certificate Of Full Vaccination." 
The post by Stephenson ,the Parliamentary Representative for South Windward, attracted a host of comments, most of them disagreeing with the decision.  
The move by the politician comes as the government struggles to get people to be vaccinated for COVID-19 amidst rising numbers of infection. 
Stephenson, who advised that he is fully vaccinated, told SEARCHLIGHT that he is concerned about the number of persons, including medical professionals, who are refusing to take the jab.  
He said his decision was not taken lightly, the move is aimed at protecting his loved ones, including elderly persons who are close to him.  
Since the first case of COVID-19 was reported in St. Vincent and the Grenadines (SVG), the government has made moves to get persons vaccinated and has sourced vaccines, in an effort to vaccinate upwards of 70% of the population 
But health authorities have been struggling to get people to take the vaccine, and up to press time, only 23,087 people had been vaccinated, the lowest in the countries of Eastern Caribbean Currency Union (ECCU).
And, up to that time, some 2172 cases of COVID19 cases were recorded as locals continue to patronise super spreader events, including gatherings at cricket games, beaches, and entertainment spots.  
SVG is listed first in the ECCU for having the most active COVID19 cases, but last on the graph showing the percentage of population to have received the COVID-19 vaccine. 
Dr. Simone Keizer- Beache, this country's Chief Medical Officer (CMO), has described the growing number of positive COVID19 cases and low vaccination figures as "a very worrying situation", especially when compared to other countries in the ECCU. 
On Tuesday during a press briefing, Prime Minister Dr. Ralph Gonsalves said the authorities are having problems with persons housed at shelters refusing to be tested for COVID-19.  
He said there are currently 61 shelters housing 2169 occupants, down from 88 with over approximately 7000, and the government wants to amalgamate the shelters, but people are refusing to get tested before they move.  
"Some persons are not willing to take testing for COVID or to go to another shelter so we can consolidate the numbers and reduce the number of buildings used," the PM said, while noting that some persons are saying that before they bunk with persons from other shelters, they want to make sure those persons don't have COVID-19, but they themselves are refusing to be tested.  
In some countries, employers have been denying work to employees who refuse to be tested or vaccinated for COVID-19.  
Effective this week, the government caused a memorandum to be issued advising that all employees of the State who have not been vaccinated against COVID-19 will be required to get tested regularly for the infection. 
Unvaccinated employees are now required to be tested up to once every two weeks based on risk levels, as determined by the health authorities, in keeping with the directive from Cabinet.