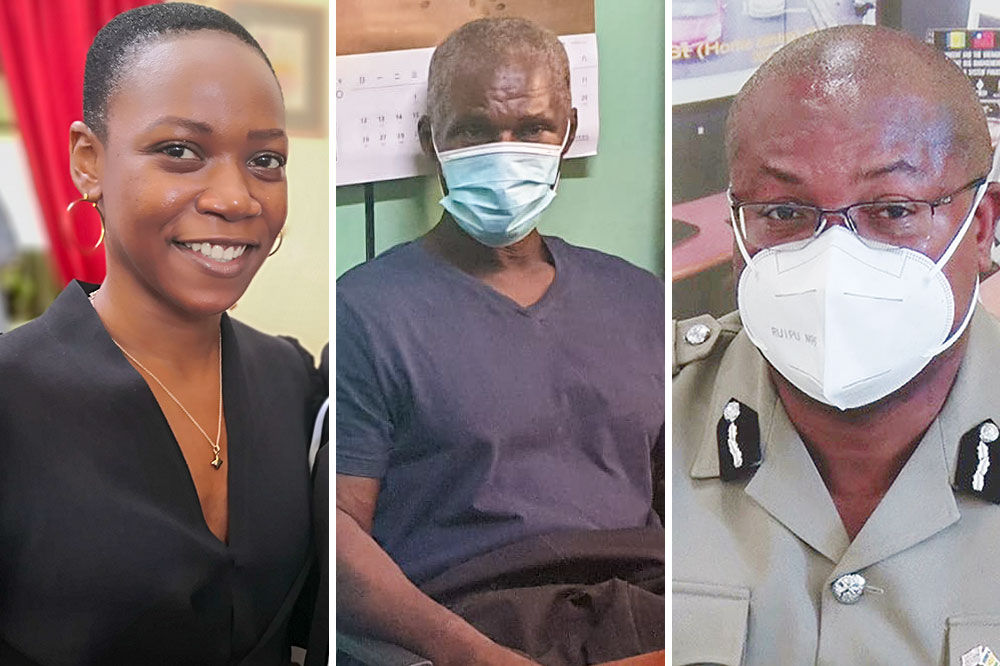 DPP may soon make a decision in businessman shooting incident
The possibility exists that the Director of Public Prosecutions (DPP) will soon make a decision on the Senator Ashelle Morgan/Cornelius John shooting investigation.  
Commissioner of police (COP) Colin John told SEARCHLIGHT on Wednesday that the matter is still under investigation, hence the reason a public announcement has not be made on the way forward as yet.  
He said the file was sent to the Office of the Director of Public Prosecution (DPP), and the DPP, Sejilla McDowald, sent it back to the police with "some directives" after which it was sent back to the DPP.  
He said that file has been sent back to the police a second time, "for some further clarification."  
"The thing is both the Director of Public Prosecutions and the Commissioner of Police in this matter, and in every matter, must make sure that justice is not only done but seen to have been done.  
"We know the publicity or attention that this particular incident is attracting so we have to make sure that we are very meticulous and make sure that all stones are turned up and that we dot all the I's and cross all the T's to make sure persons do not say we did anything shortcut or we circumvent anything hence the reason the matter is taking so long," the COP told SEARCHLIGHT.  
Last week, lawyer Kay Bacchus-Baptiste said she was peeved that weeks have passed in the shooting incident and no one has been charged or detained.
On Tuesday April 13, 2021, John, a business man who lives at Diamond, was shot and he said he was also beaten and threatened. 
He told reporters at a recent briefing held at the office of his lawyer, Bacchus-Baptiste, that Senator Morgan was present during the incident but he does not know who shot him. 
It is alleged that Assistant Director of Public Prosecutions (ADPP), Karim Nelson, is also a person of interest in the incident. He has taken leave from his job to allow for the investigation to proceed. A third man said to have been at the scene when John was shot, has still yet not been identified.