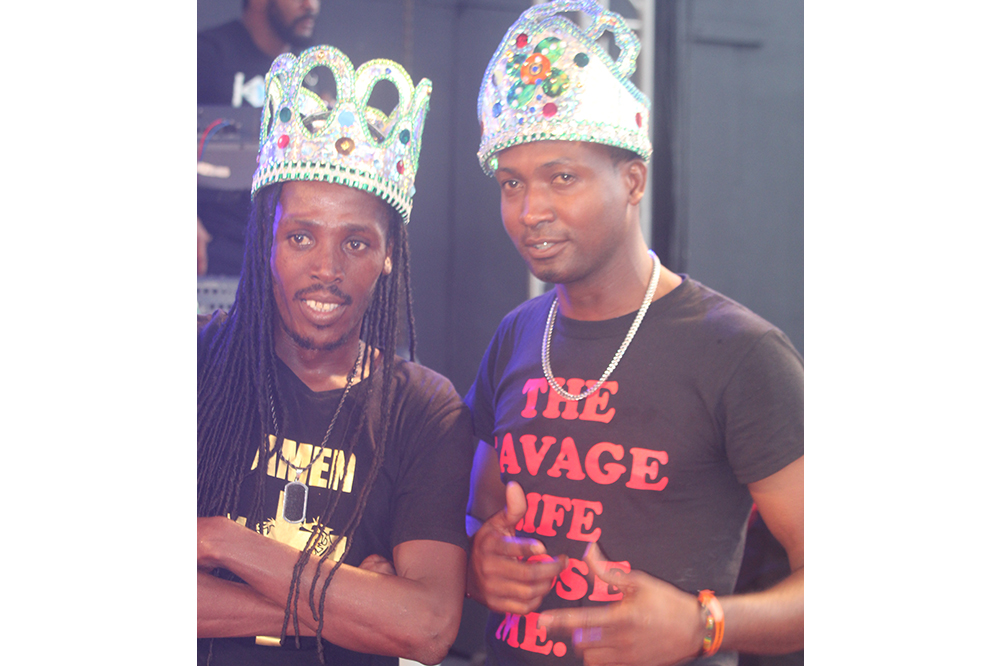 Soca Monarch, Ragga Soca semis set for tomorrow night
Almost 40 artistes will cross the stage at the ET Joshua Tarmac tomorrow in the hope of earning a position to compete in the Ragga Soca and Soca Monarch finals.
Once successful at tomorrow's semi-finals event, artistes will then have an opportunity to try to wrest the title of Ragga Soca Monarch from Fimber 'Fimba' Jardine and Soca Monarch from Delroy "Fireman" Hooper.
Participants in the Soca Monarch semi-finals competition are: Claydon 'Dymez' Roache & Elrico 'Da Pixel' Hunte, Vilroy 'ZJ Tuffa' Jack, Kester 'Flanka' Chapman, Kenville 'Fonando' Horne, Zavique 'Caspa G' Morris, Kevon 'Sick-O' Shallow, Leron 'Benny G Major' Pope, Derron 'Magikal' Rouse, Lamar 'Blama' Allen, Delano 'Dat.CDQ' Wilson, Kamara 'Keido' Foster, Kemuel 'Karbon Jamz' Stapleton, Kemmy Christopher, Juniel 'Lola' Alexander, Omarion 'Marlo' Benn, Lornette 'Fya Empress' Nedd, Lee 'Jace' Bullock, Moustafa 'Tapha' Jackson, Ryan 'Royal' Abraham and Tracy 'Scarbz' Cozier.
Claydon 'Dymez' Roache & Elrico 'Da Pixel' Hunte and Lornette 'Fya Empress' Nedd will also compete for spots in the Ragga Soca Monarch competition.
Other participants in that category are Hance John, Chewalee Johnson, Delroy 'Fireman' Hooper, Cleo 'Cleopatra' Hendrickson, Shernelle 'Skarpyan' Williams, Joel 'Dynamite' Tyrell, Shena Collis, Ramon 'Jose Juan' Diaz, Travis 'Wyze' Lynch, Colville 'Shady' Layne, Johnroy 'Mad King' Haywood, Justin 'Jae Kali' Samuel, Ryan 'Royall' Abraham, Curtis 'Curtis C aka Curty Banton' Vincent, Glenroy 'Homey' Delpeche, Shaquille 'Ess B' Browne and Shemuel 'Stamina Smurf' Thomas.
Nine artistes will be chosen from each category to compete on the night of the finals, which is scheduled for July 6.