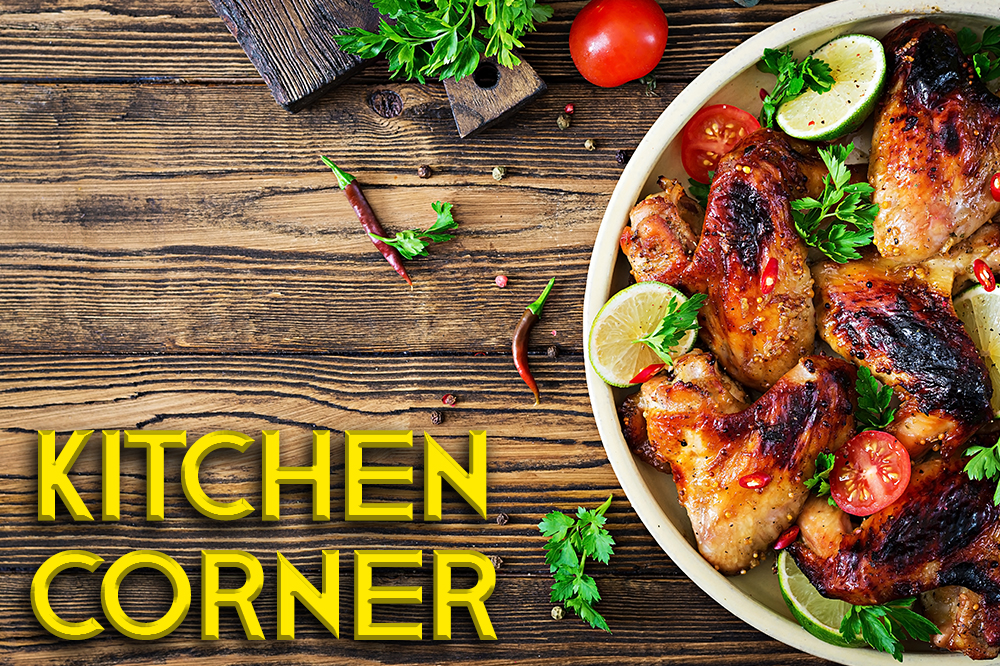 Kitchen Corner
June 8, 2021
Cuban Corn Stew
I saw this recipe and I was so intrigued I decided to share so we can try it together. It's so important to try dishes from other countries, because there are so many great dishes to enjoy.
You will need:
1 pound Pork Stew Meat, cut into approximately 1-2 inch pieces
1 teaspoon Kosher Salt, or to taste
1/ 4teaspoon Black Pepper, or to taste
2 tablespoon Oil
1 Small Onion, finely diced
3-4 Garlic Cloves, minced
1 tablespoon Tomato Paste
1/ 2 teaspoon Dried Oregano
1/ 4 teaspoon Cumin
1/ 4 cup White Wine
6 cups Chicken Broth
2 cups Diced Potatoes, cut them into roughly 1-2 inch pieces
2 cups Fresh Corn Kernels, (2 cobs yielded 2 cups)
2 Fresh Corn Cobs, sliced into 1 inch rounds
Method:
Season the pork with the salt and pepper and a little fresh green seasoning. Heat the oil in a large pot over medium heat. Fry the pork meat until browned, approximately 5 minutes. Turn the pork occasionally to brown on all sides. When the pork pieces are browned, remove them from the pot onto a plate and keep warm. To the same pot, add the onions and cook for approximately 2 minutes, stirring frequently. Add the garlic, tomato paste, dried oregano and cumin, stir to combine and cook for 1 minute, stirring frequently. Add in the white wine, scraping the bits off the bottom of the pot as you stir. Cook 1-2 minutes, until most of the liquid had evaporated. Add the chicken broth and the reserved pork pieces to the pot. Raise the heat to high, bring the broth to a boil, lower heat to medium, cover and cook 10 minutes, stirring occasionally. Add the potatoes corn kernels and corn cobs to the pot. Give the stew a good stir, cover and cook for 25-30 minutes. Taste the stew and salt and pepper to taste, only if needed.