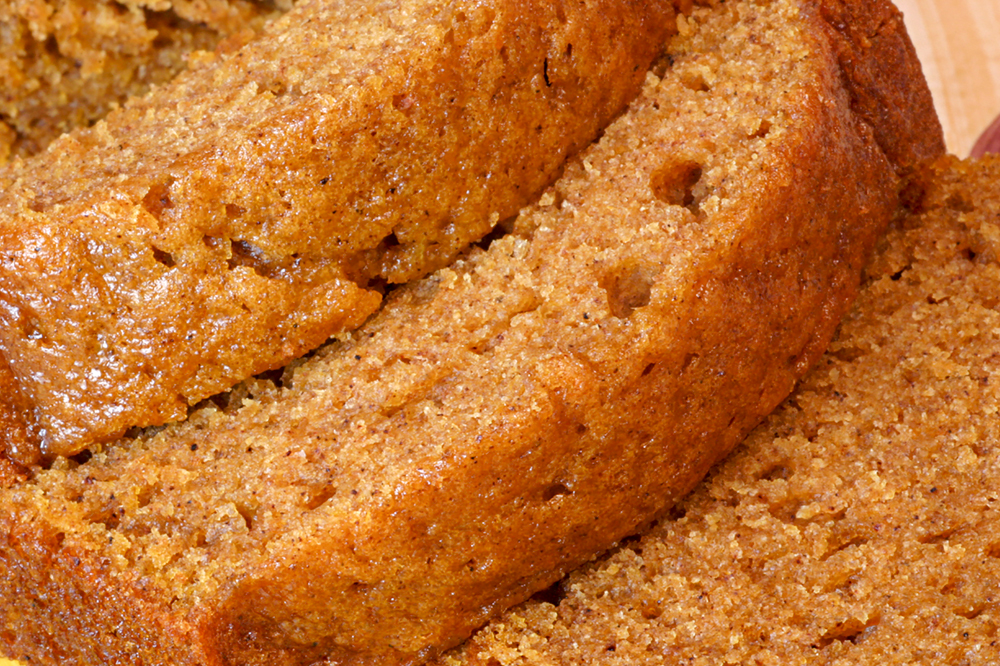 Kitchen Corner
August 27, 2019
Pumpkin Loaf
The first time I had pumpkin bread it was at a friend's house many years ago. I loved it so much I asked her mom for the recipe. It's so delicious and moist you won't be disappointed if you give it a try.
You will need:
1 cup (2 sticks) unsalted butter, room temperature
2 cups all-purpose flour
1 1/ 2 cups sugar
1 (15 oz.) can pumpkin purée
2 eggs
1/ 2 cup sour cream (see substitutions below)
1 tsp baking powder
1 tsp cinnamon
1 tsp vanilla extract
1/ 2 tsp baking soda
1/ 2 tsp salt
1/ 2 tsp nutmeg
Method:
Preheat oven to 350º and lightly grease 1-2 9×5-inch loaf pans with butter or non-stick spray. In a medium bowl, whisk together flour, baking powder, cinnamon, baking soda, salt and nutmeg. Set aside. In a large bowl or mixer, cream together butter and sugar for 2-3 minutes, or until fluffy and lightened in colour. Beat eggs into butter mixture one at a time, and then mix in vanilla extract. Alternate between mixing in dry ingredients and pumpkin and sour cream, beginning and ending with the dry ingredients. Once batter is fully incorporated, pour into 1-2 loaf pans, then place in oven and bake for 50-60 minutes, or until toothpick comes out mostly clean.
Tips: Your can substitute sour cream with plain or greek yogurt or even butter milk. To make butter milk use 1/ 2 cup milk and 1/ 2 tsp white vinegar and let sit for 5 minutes or more.