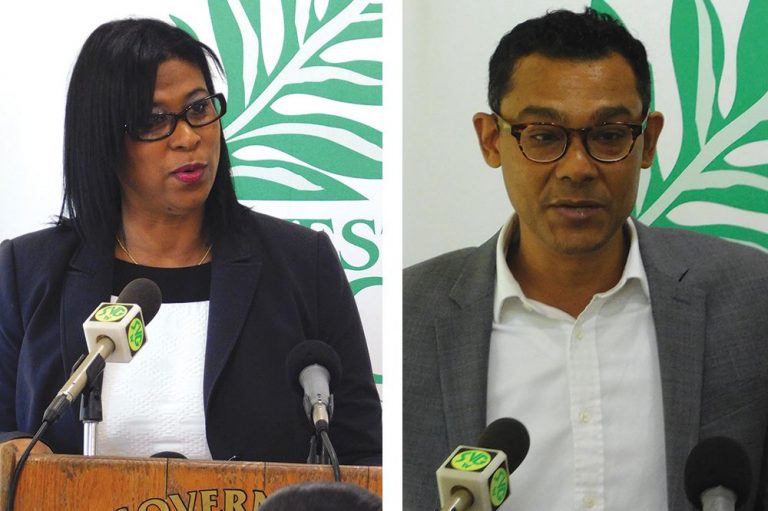 Features
February 27, 2018
New initiative aims to boost exports, quality of local products
Invest SVG has launched an initiative to help increase exports and the quality of local products.
Invest SVG, in collaboration with the Caribbean Export Development Agency (CEDA), last Friday launched a two-year export development initiative called the High Export Potential (HIEXPO) Programme. The programme seeks to strengthen the capacity of selected small and medium sized enterprises to export to new markets and increase their global competitiveness.
Successful applicants will have full access to market research support; capacity building training through targeted workshops and seminars; access to financing; business to business networking; quality standards development and support when participating in trade shows etc.
Chris McNair, Competitiveness and Innovation manager at CEDA, explained that such an initiative has worked in other countries in the region.
He explained that interested businesses should complete the application form on the websites of Caribbean Export and Invest SVG (http://carib-export.com/b2b/hiexpo-application-form/).
Shortlisted applicants will complete the Caribbean Export SME Diagnostic Assessment, which will look at different aspects of the companies, including marketing, finance, human resource and production, in order for there to be an understanding of what the company is about.
Annette Mark, executive director of Invest SVG, explained that export development is one of Invest SVG's major focus areas for 2018 and that the HIEXPO programme will try to develop the export market.
Proclaiming her excitement about the new programme, Mark said this country's import and export figures need to be more comparable.
"We have to get those figures down. We have to get them more comparable. We have raw materials here…," said Mark.
The deadline for applicants for the HIEXPO programme is Friday, March 9, 2018 at 4 p.m.(CB)