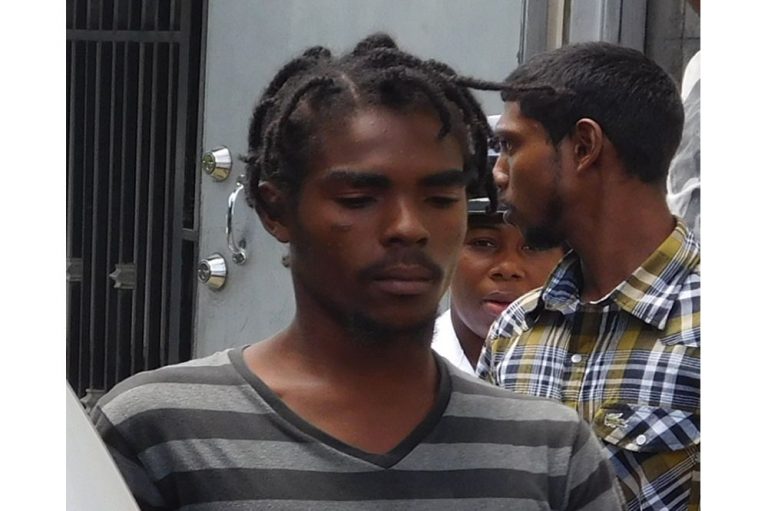 Features
January 19, 2018
Georgetown youngster gets one year taken off sentence
With youth as his saving grace, a Georgetown youngster was able to regain one year of his life that he would have otherwise have spent in prison this Wednesday.
Appearing before the justices of the Appeal Court, Brentson Antoine stood without a lawyer to ask for an appeal against a prison sentence of four and a half years, that he had received for illegal possession of a firearm and ammunition.
Antoine had been just 19 years of age when police found, in a raid of his Langley Park home, one 9mm pistol, eight rounds of .38mm ammunition and three rounds of 9mm ammunition. The sentencing, which was done by Chief Magistrate Rechanne Browne-Matthias at the Serious Offences Court, was meant to serve "as a deterrent to others involved in gun related crimes."
Now a year and some months after the September 2016 sentencing, Antoine has got his day in court to appeal the sentence, which he said seemed "harsh". Also in mitigation, he attempted to put forward that he was a "first-timer".
At this point the Chief Justice Dame Janice M Pereira asked him, "You're a first-timer? And there are all these things in the back here in relation to you?" referring to the list of his past convictions.
Antoine then confirmed that it was the first time he had been to the Court of Appeal, to which the Chief Justice informed him that that doesn't mean he was a "first-timer".
Taking charge after this, the Chief Justice asked for his age, to which he replied that he was 21. It was also noted that he had pleaded guilty at the first available opportunity.
Another of the three justices sitting, Justice Mario Michel, asked the appellant if his explanation for having the gun in his possession was truly that "you found it in a plastic bag and you thought it was marijuana?" and he replied in the affirmative.
The justices then began to discuss the matter between themselves. At the end of this, Pereira gave the verdict to Antoine, stating that the court was leaning towards thinking that four and a half years was a "bit on the high side." She said that the court will allow Antoine's appeal and take the sentence down to three and a half years.
"The magistrate appears not to have factored in your youthful age," she commented, while also citing his early guilty plea as another factor in his favour. The Chief Justice stated that in all the circumstances regarding the offence, including his age, the court found it suitable to disturb the earlier sentence.(KR)