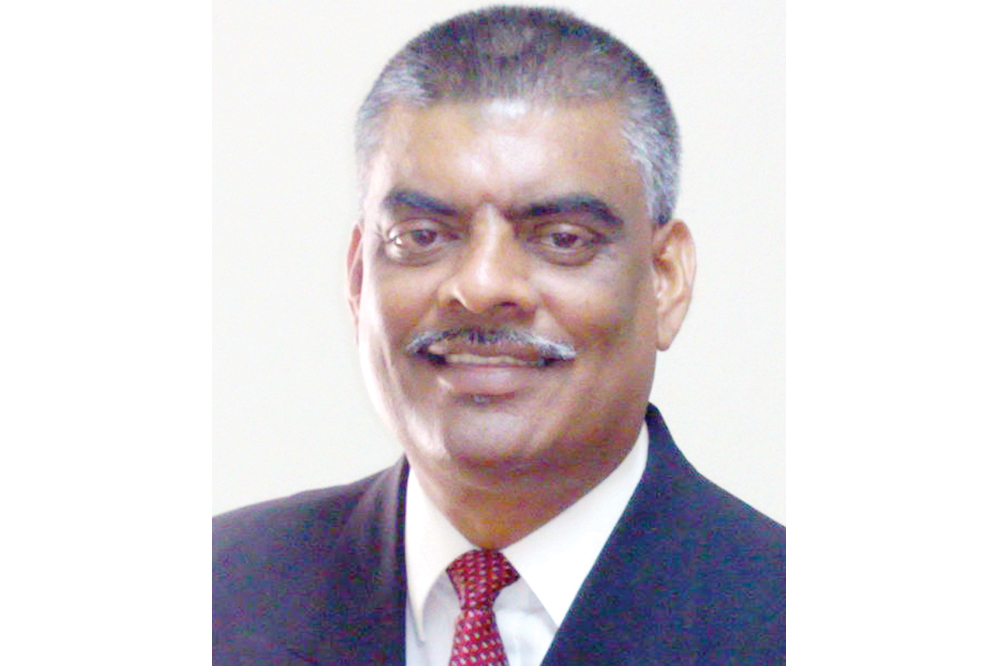 Christmas Messages
December 21, 2018
Light in the midst of gross darkness
Pastor Dermoth Baptiste
President, SVG Mission of Seventh-day Adventist Church
The festive season is here again, for which the world makes it one of excessive shopping, exhaustive cleaning, extravagant feasting, extreme decorations and exalting Santa Claus. But is that what the season is all about? I like the decorative lights, the cleaning of the environment and the traditional family gatherings, but what really excites me most about Christmas is the amazing story of the mystery, beauty and grandeur of the 'World's Most Magnificent Gift' that God gave us in the birth of Jesus in that manager two thousand years ago.. 
John, the beloved disciple of Jesus, emphatically states that "God so loved the world that He gave His only Son that whoever believes in Him should not perish, but have everlasting life." John 3:16. And the Gospel Prophet Isaiah reminds us that "the people walking in darkness have seen a great light; on those living in the land of deep darkness, a light has dawned. For to us a child is born, to us a son is given, and the government will be on His shoulders. And He will be called Wonderful Counselor, Mighty God, Everlasting Father, Prince of Peace. Isaiah 9:2, 6-7.
No doubt we would have heard and read these verses before, but time and time again we find ourselves "living in the land of deep darkness;" bruised, battered, baffled and broken, needing someone who loves unconditionally, one who is sensitive to all our needs and who can provide stability in an unstable world, comfort in the midst of pain, hope amidst chaos and relief from the burden of guilt that miserably crush us to the ground. These titles that Isaiah gave to Jesus should bring courage, hope, reassurance and comfort to us, knowing that Jesus is our All Sufficiency, the Man that the world needs most, even though our sinful pride sometimes fail to admit it.
No matter what difficult seasons of your life you may be going through or what troublesome times may surround you, the title Wonderful Counselor speaks of wisdom so amazing, so unbelievable, so unexpected, so surprising that it is hard to explain as anything but Divine; something that can't be found in the resources that the world has to offer.  While professional counselors can be an important part of our support system during difficult seasons in our life, this version of the word "counselor" means that Jesus is not only a "therapist", but an "extra ordinary strategist, a military strategist" who will, at all times, come up with a winning strategy for my particular condition in life, no matter how dark, hopeless and terrifying it may appear to be.
What does it mean for Him to be MY Almighty God?  There are just some situations in life where we need a really BIG God. There are times in our lives when our circumstances are just too big, too scary, too overwhelming to face.  For me, it is the mightiness of God that is the antidote to fear.  Numerous times in Scripture we hear God say to us "do not fear." The reason He can say that to us is because He is in control and there is no power in the universe greater than His.   God's power, strength and influence mean that we can rest in His embrace and turn our worry, fear and uncertainty over to Him.  Even when we don't understand why something is happening, we can rest assured that He has it under control and that we are never alone in the midst of our struggles.  We can retire every day as the General Manager of the Universe handles our situations.  When life doesn't make sense, we need a Mighty God who is bigger than even the most difficult circumstances we face.
Everlasting Father is the perfect picture of His eternal, personal, intimate love for each of us. This love is unequal and intimate; like a parent and child.  Our Heavenly Father created us and knows our every thought.  He knows our hurts and knows how to comfort us.  He loves us so much that He even knows the numbers of tears we have cried.  When life feels like more than we can handle, we can cling to the promise of a Father who sees our tears and loves us so much that He will never leave us or forsake us…no matter what we are going through.  
Finally, Isaiah promises us that this coming Messiah will be a Prince of Peace.  It seems to me that in these times, peace might be the most elusive thing of all.  When we are dealing with a season of loss or despair in our life, there are so many conflicting emotions…sadness, anger, regret, anxiety, fear, grief, guilt. These emotions can be messy, complicated and difficult to deal with.
There is no earthly peace to be found in much of what life throws at us, yet Jesus promises us His peace, which is altogether different. "Peace I leave with you; MY peace I give you.  I do not give to you as the world gives.  Do not let your hearts be troubled and do not be afraid."  He goes on to say "I have told you these things so that in me, you may have peace.  In this world, you WILL have trouble.  But take heart!  I have overcome the world." Friend, that's the amazing story behind Christmas!
At this time of the year when there is so much "fake news and alternate facts". I share with you the "real news, the good news, the best news", that Jesus is all that we need and He is available 24/7 now and in the coming year. Make Him Lord and Master of your life and experience the Spiritual Revolution that we long for and can make a difference in our lives and in the nation. On behalf of the Seventh-day Adventist Church I wish the Government, Opposition and People of our Blessed Land, a wonderful holiday season and a bright, prosperous and Sprit directed New Year, 2019.