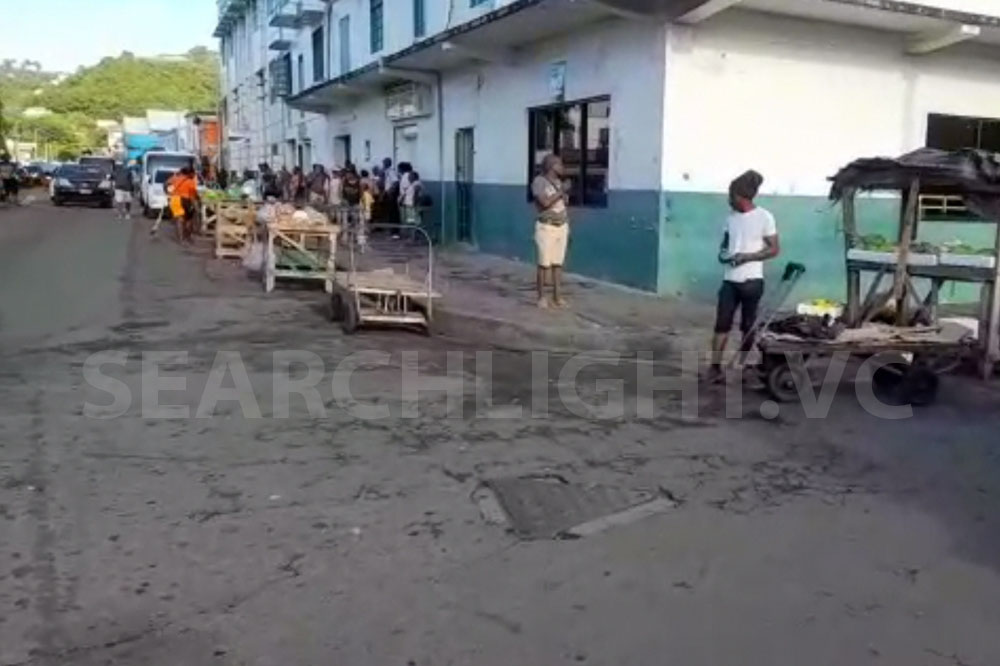 Breaking News
November 14, 2022
Vendors set up stalls outside P H Veira building in defiance of Town Board notice (+video)
Vendors have begun to set up their stalls on the street outside the P.H. Veira building at the corner of Bay and Bedford streets in defiance of a notice from the Kingstown Town Board.
On Saturday, the Kingstown Town Board informed the vendors by letter that effective today, Monday, November 14, new management will begin to operate from the building.
The vendors were told that today, Monday, November 14, they would be "unable to occupy the current space" in order to allow the business owners to accommodate their delivery trucks.
"Your cooperation will be greatly appreciated."
Last week, vendors told SEARCHLIGHT that they were concerned about being asked to move as their livelihoods would be affected.
The Ministry of Urban Development has announced that this Thursday, November 17, two new vegetable markets on Bay Street, Kingstown will be opened.
The opening of the uptown and down town markets, which will allow for the relocation of vendors from the streets and side walks of Kingstown is part of the clean-up plan which was announced by Minister of Urban Development, senator Julian Francis back in June this year.
[[UPDATED at 9:56 am on November 14, 2022 to add a photo of the situation at about 9:30 am.]]