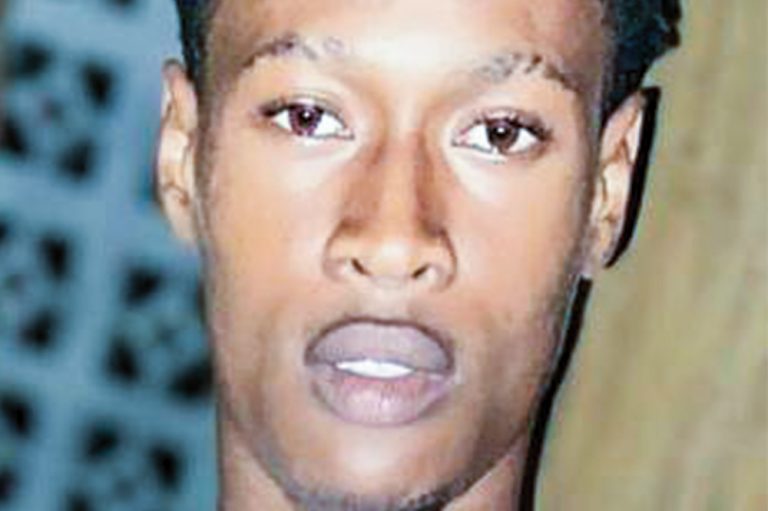 Front Page
November 25, 2022
Banned footballer remorseful about assaulting referee
Shemorie Baptiste, the Greiggs FC player, who received a three- year ban for assaulting a referee, has expressed remorse for his actions.
The Disciplinary Committee of the St Vincent and the Grenadines Football Federation (SVGFF), handed down the penalty on Baptiste for striking referee, Rohan Primus in the face during a Division One game between Greiggs FC and SV United in the National Club Championships at the Chili Playing Field on November 6.
This infraction led to his subsequent 36 months ban from all football activities under the aegis of the SVGFF, and his team was also fined $1,000 and placed on conditional suspension for the remainder of the 2022/23 National Club Championships.
In an interview with SEARCHLIGHT, Baptiste said that since the incident, he has reflected on his action, and is "sorry".
Reflecting on the incident, Baptiste admitted that it was a case of a rushing of blood on his part.
"I was very angry… I was so depressed… I didn't even know what fly up in my head", Baptiste said.
The embattled footballer believed that it could have been the state of the match, in which Greiggs was trailing SV United, 2-3, when he inexplicably sought to "box" Primus in the face.
" I never liked the thing…I always wanted to make an apology to the referee (Rohan Primus)",Baptiste told SEARCHLIGHT.
He revealed that he went as far as seeking out Primus' contact number, to express his regret.
" I tried calling him [via WhatsApp], I know that even though I face some consequences, I want to let him know that I never meant to hurt him and I am really sorry and it will never happen again", Baptiste added.
However, the banned player said he never got a response from Primus, but reiterated, " I just want him to forgive me".
When SEARCHLIGHT contacted Primus, he acknowledged that attempts had been made to contact him via WhatsApp.
" His mother reached me couple times by texts and voice notes, but not face to face… She was trying to find out how I was doing all these things, how I was feeling… I have all the texts on the phone that she tried to reach me, but I never responded," Primus admitted.
Primus reasoned that at the time he was not in the frame of mind to discuss the matter, hence there was never dialogue between them.
The referee said however, that he is willing to accommodate Baptiste in a face to face apology, noting , "If he come to me as a man…He doesn't have to call me on the phone, because calling me on the phone, I won't know who I am talking to."
He further pointed out that even though he forgives Baptiste, the matter is in the hands of the police.
Primus acknowledged that any further actions to be taken against Baptiste, is his personal choice.
" People calling me from all over the place, to press charges against him, but I am my own man," Primus stated.
Since the incident Baptiste, who confessed his love for sports, but has a greater affinity for Football, said he remains disappointed with himself for his actions on that day.
Apart from the 36 months ban, Baptiste is required to participate in prescribed remedies of the Disciplinary Committee as a condition to resume his football career.
And, in addition to the fine and conditional suspension against Greiggs FC, the Club also has to reimburse Primus for his medical expenses incurred as a consequence of Baptiste's action.
RELATED ARTICLE: Referees Association threatens to withdraw its services from Club Championships