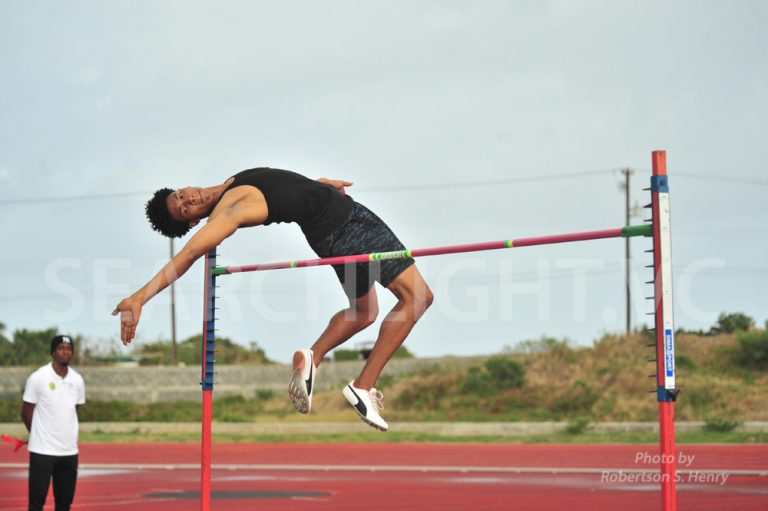 SVG National High Jump Record Broken at Invitational Meet
Nineteen-year-old Verrol Sam of  the Xcel Track Club broke the St Vincent and the Grenadines national high jump record on Wednesday with a clearance of 2.09 metres.
The record fell at the St Vincent and the Grenadines (SVG) Invitational Track and Field Championships at the Sir Vincent Beache Track at Diamond on April 5.
Sam, who hails from Petit Bordel told SEARCHLIGHT  that he was aiming for a height of 2.15 metres, and is very disappointed that he did not clear 2.13 metres.
He said that he recently returned from studies at the Kingston College in Jamaica, and aims to return to training very soon.
Sam had already reset the national high jump record with a 2.05 metre leap, and then cleared 2.09 metres minutes later.
In setting the record on Wednesday, Sam broke his own record of  2.05 metres that he jumped in 2022 at the Corporate Area Meet in Jamaica, while he was a student at Kingston College.
RELATED STORY: Forty-year-old high jump record broken at Inter-Secondary School Sports